Oops, where does the time go? It's been quite a while since my last blog post and... well whatever.
Kirk found a brand of beer that fits her.
(although she thinks it should be for Icon, who is admittedly one of the bitchiest males I know)
We haven't hiked too much lately, but she did get to go on her first off-leash hike and was very good!
"I'm all growed up!"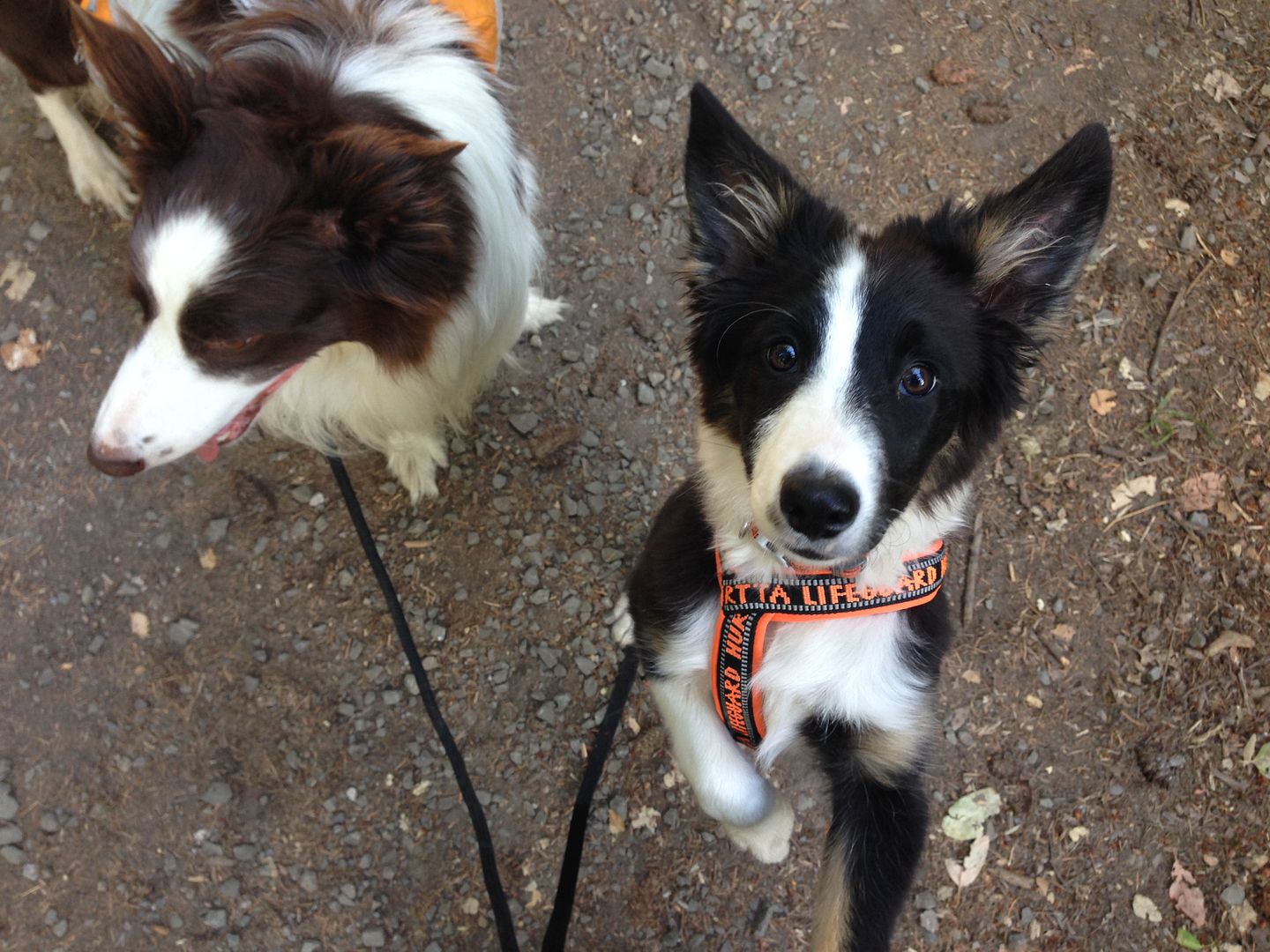 We had a very scary moment on the hike where Rampage came within inches of impaling himself on a branch. He impaled his water container instead. It was the left fork of the branch that got him.
If you look closely you can see the huge, gaping hole that the branch left. If that had been his chest.... Yikes.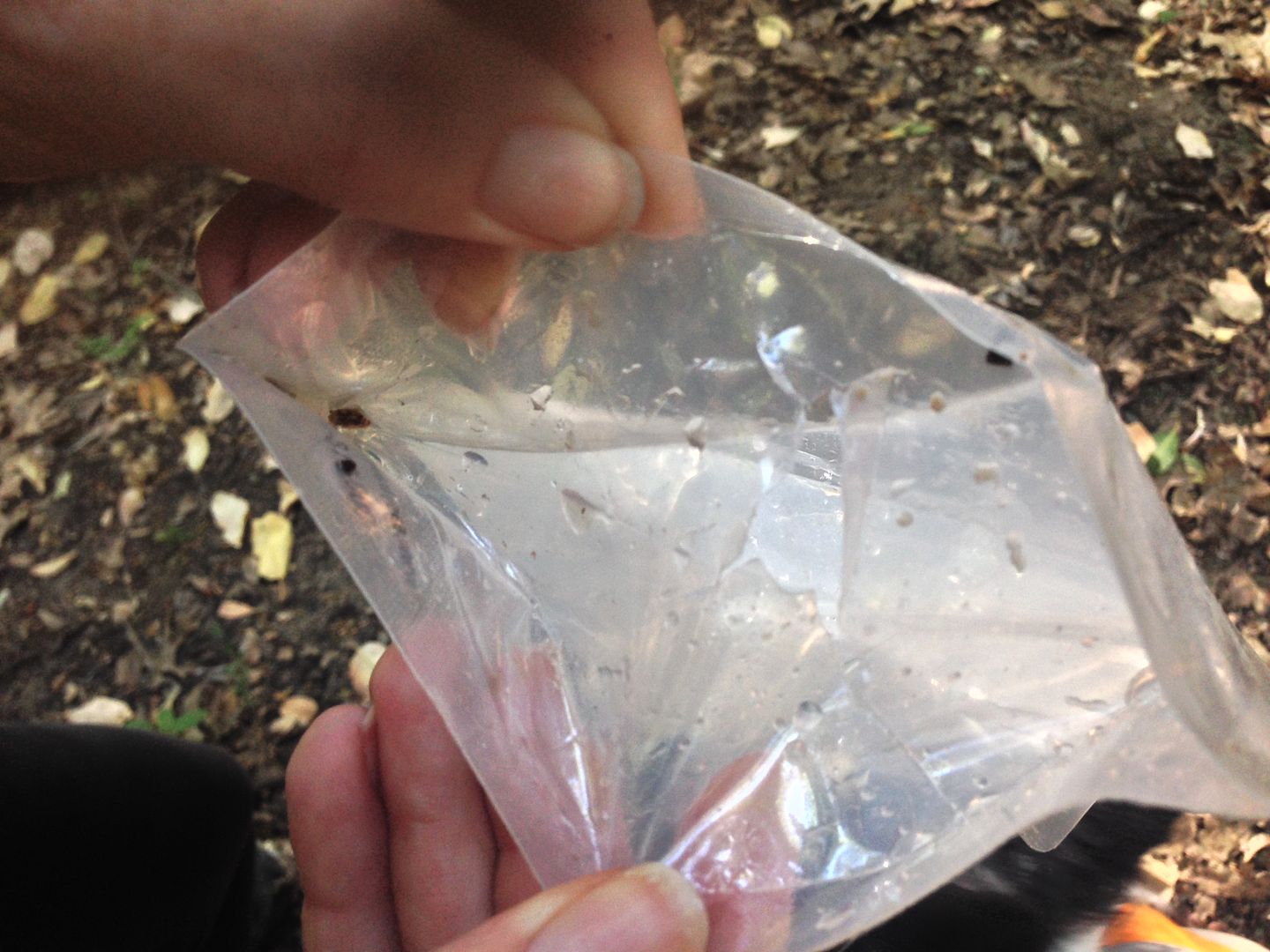 Kirk turned 4 months old!
And Rampage tried to send her back where she came from. It didn't work.
She got to do a hike with horses. Horse butts = OK. Horse faces = MUST KILL!
We made a fort for Rampage leading up to July 4th so he wouldn't be so worried about the fireworks. Rammy loved his fort!
We spent July 4th at a trial where we didn't hear any fireworks at all! It was very nice :) There were more puppies than adult dogs at the trial. It's definitely puppy season.
And then after July 4th Kirk (and my other dogs) spent a lot of time being BORED because I had to work a LOT.
She spent a lot of time in a crate in my car. Too much time. Now she balks going back to the car after I take her out :(.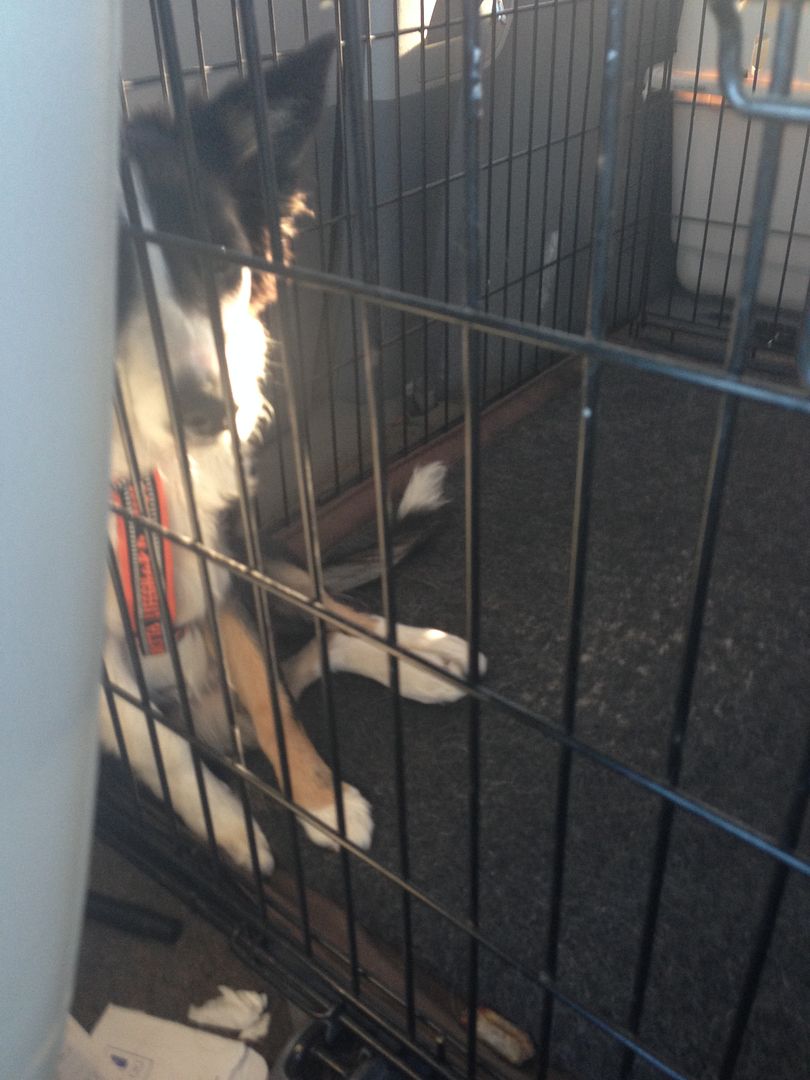 I do always manage to get her out for walks and play, but it's not enough when you work 15-17 hours a day.
Some of that is at home, of course. But still BORING.
She got to defend me against evil flowers.
And watch airplanes fly over the wind harp (why flowers are evil and airplanes are fine, I have no clue).
She learned to pee laying down?? Uhm, whatever.
And pose around an empty office building
I even got to sneak her inside over the weekend.
But now, my project has rolled out and I'm just dealing with some minor issues and follow up items. Still working more than I should but definitely less than the last few weeks! And.... one more week of work before 6 weeks off! I'm looking forward to visiting my family, backpacking in Oregon with Tammy, doing some agility trials
during the week
(gasp!) and lots of other things!