We found a campsite! It was a nice, previously established site with a fire pit. As soon as his backpack was off Rampage started his signature dirt rolling.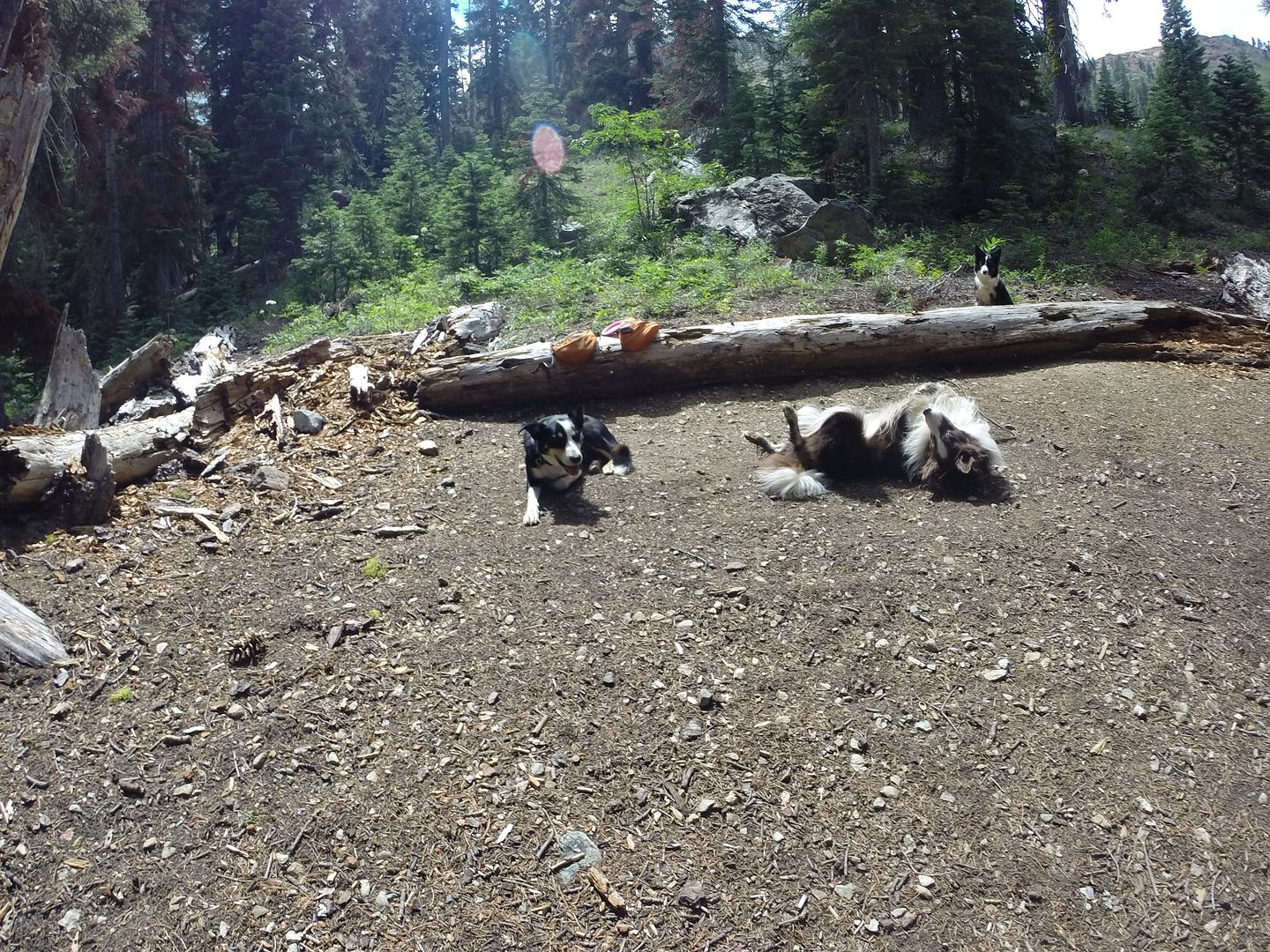 And Brew decided to relax.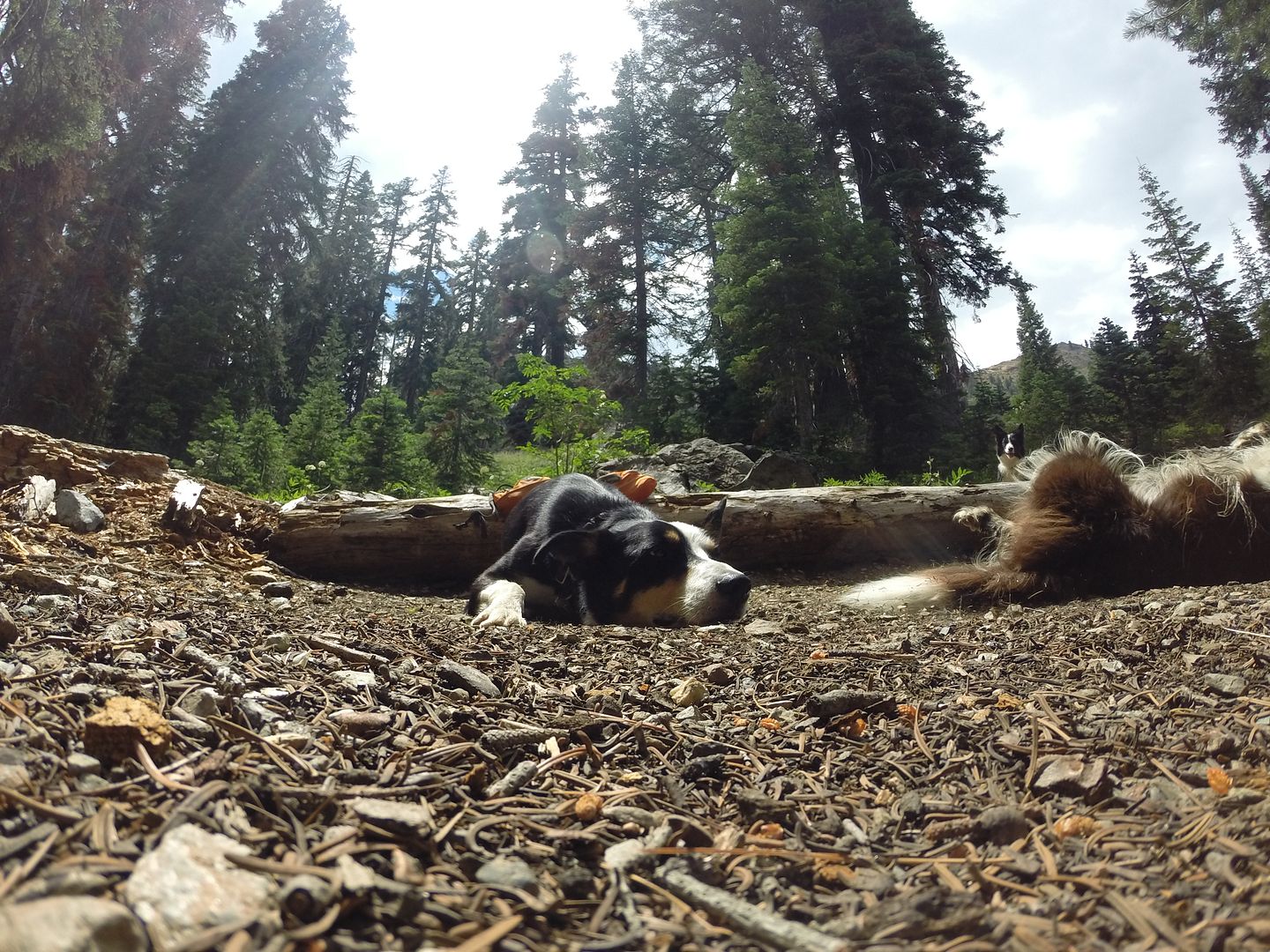 The view as I was filling and treating my water.
We had a lot of thunder and a tiny bit of rain. Rammy no like thunder. He would have been happy in the tent, but last time we were backpacking with thunder I had him in the tent and he destroyed my $600 down sleeping quilt by digging. But that is another story...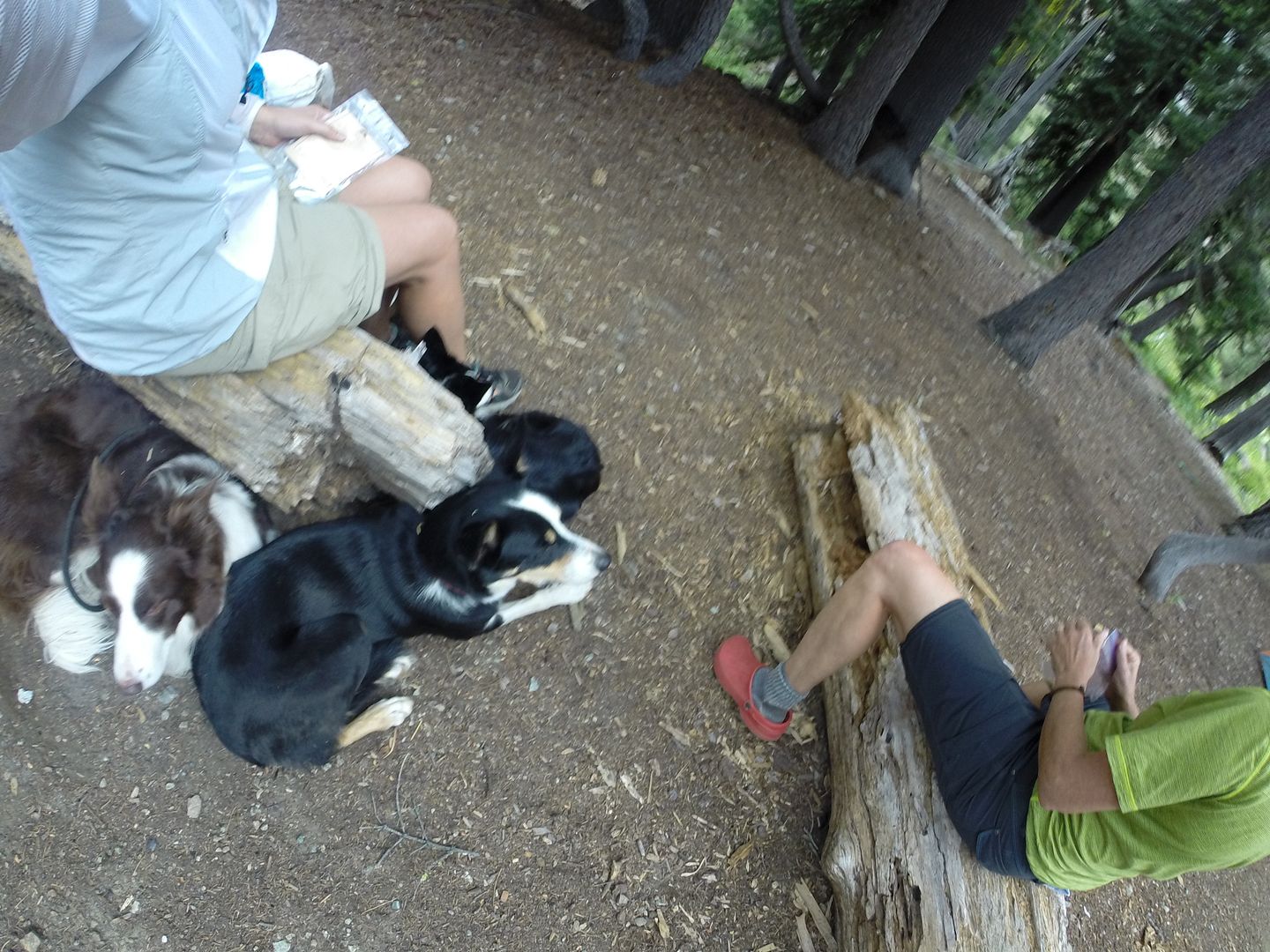 Brew and Kirk were not big fans of the thunder but didn't care as much. Brew is NOT a cuddly dog so this is a very cute photo :)
Rammy's hiding spot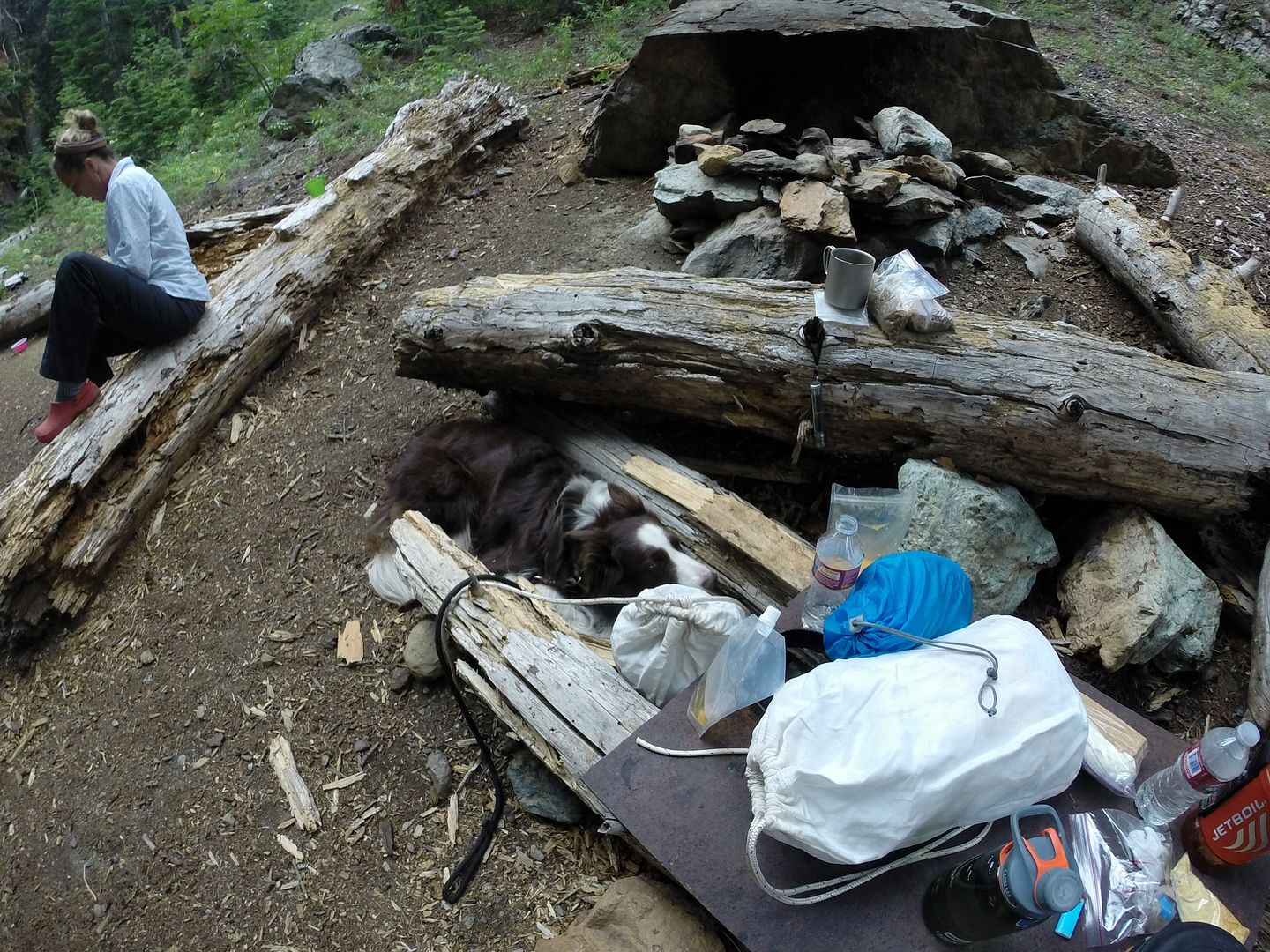 Kirk enjoyed having her own personal warming station.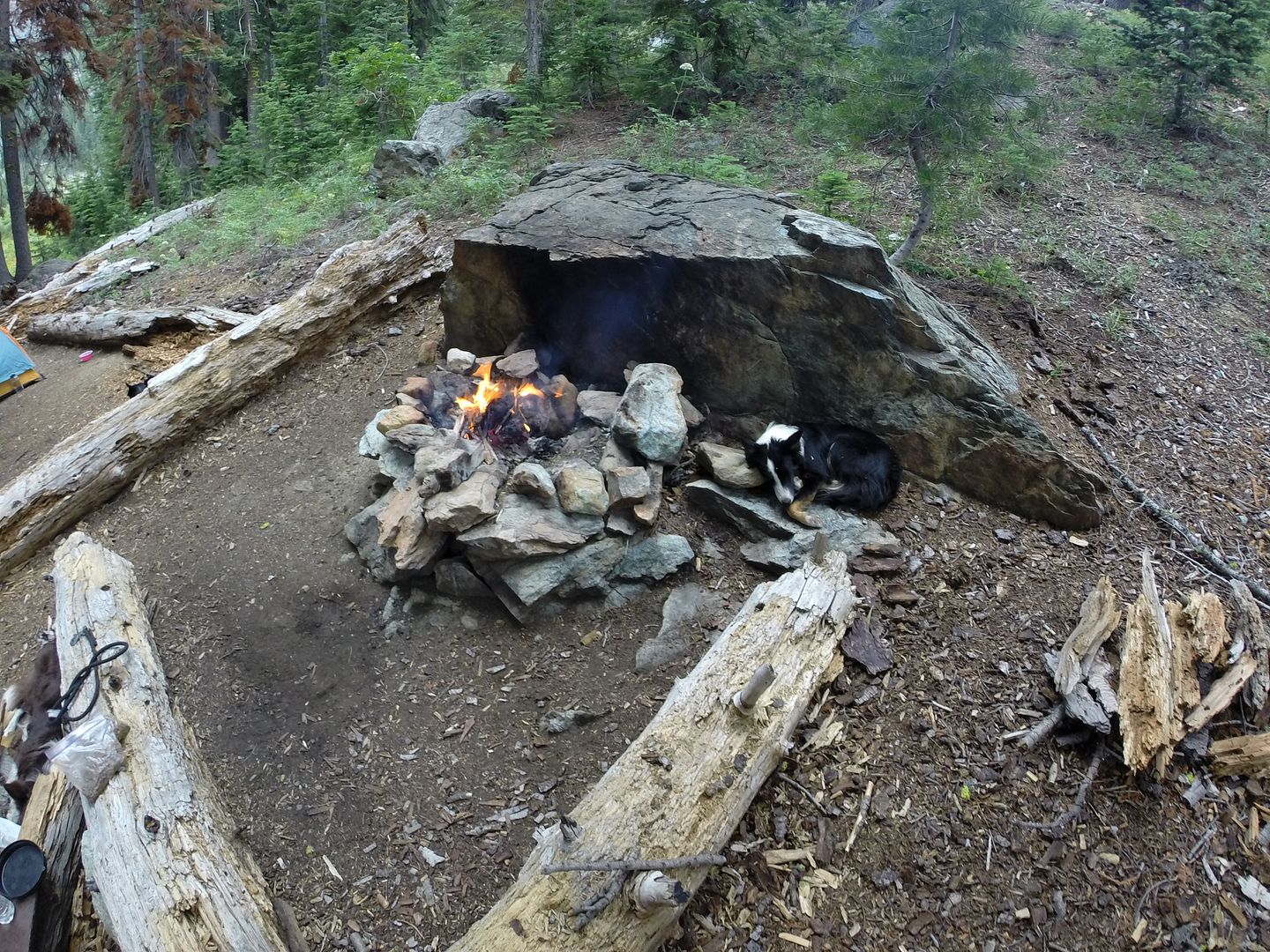 The view from my tent was... pleasant :) The thunder was pretty much over by this point by Rammy was still concerned.
And it seems our campsite was often used by mule packers because after we set up and it was starting to get dark an old man with a pistol on his belt and a mule train on the trail came into our camp. He first asked us (not nicely) how long we were staying and then proceeded to berate us for having a fire in the fire pit, which we had a permit for. I tried to argue with him (while trying to keep Rampage and Kirk from barking at him and his mule) and insisted I had a permit while he insisted I didn't but before I could get it out Laura diplomatically told him "thank you for the information and good bye". We didn't see him again but just before dusk a helicopter flew over our site 2 times so we started worrying he was right and we weren't supposed to have a fire. I did call the ranger station after we got back to civilization and it was allowed. The helicopter was just looking for fires started by the thunderstorm and the mule packer was just being an asshole because we took what he thought was HIS campsite.
To be continued...