I got some photos from Marcy so I will go back to our fist days in Prague. All the photos below are from Marcy Mantell.
Icon gave me fair warning about his future suicide attempt on the Charles Bridge when we were crossing the first bridge. I should have recognized this reckless nature brought on by the Prague air.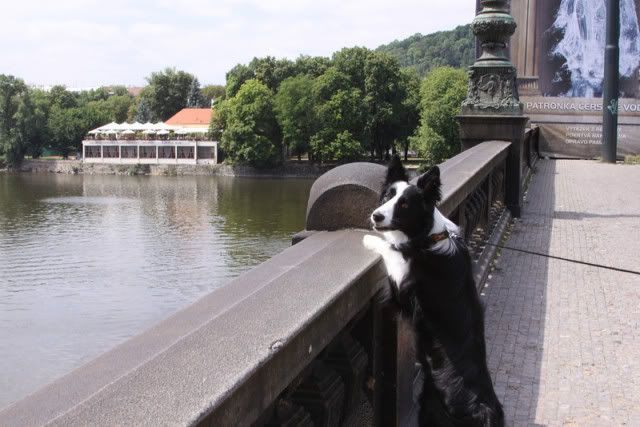 The first place we stopped for lunch (where the dogs fell asleep fast)
I look good with a Sheltie!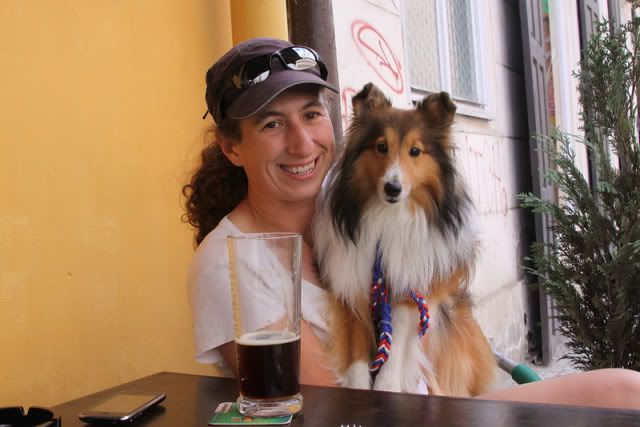 My ham with butter meal. I look SO impressed.
I ran out of money, thank god Icon was there to get more for me.