I recently went on a backpacking trip with a friend to the Trinity Alps Wilderness. I only brought Rampage and Kirk because backpacking with 3 dogs is... challenging. We were supposed to be gone 3 days/2 nights but ended up being only 1 night because Kirk cut her pad the first day :(. Many creek crossings meant it was beautiful there, but there was a lot of running through hard rocks after the creeks and it must have really softened her pads.
But Kirk was excited and raring to go at the start!
Entering the Trinities
Taking a break at one of the many creeks. We really didn't need to carry much water at all, which is a nice change from the Sierra's.
There also wasn't as much climbing as I'm used to in the Sierra's, which was really nice! Although if we had continued our route on the 2nd day, I probably would have changed my mind :)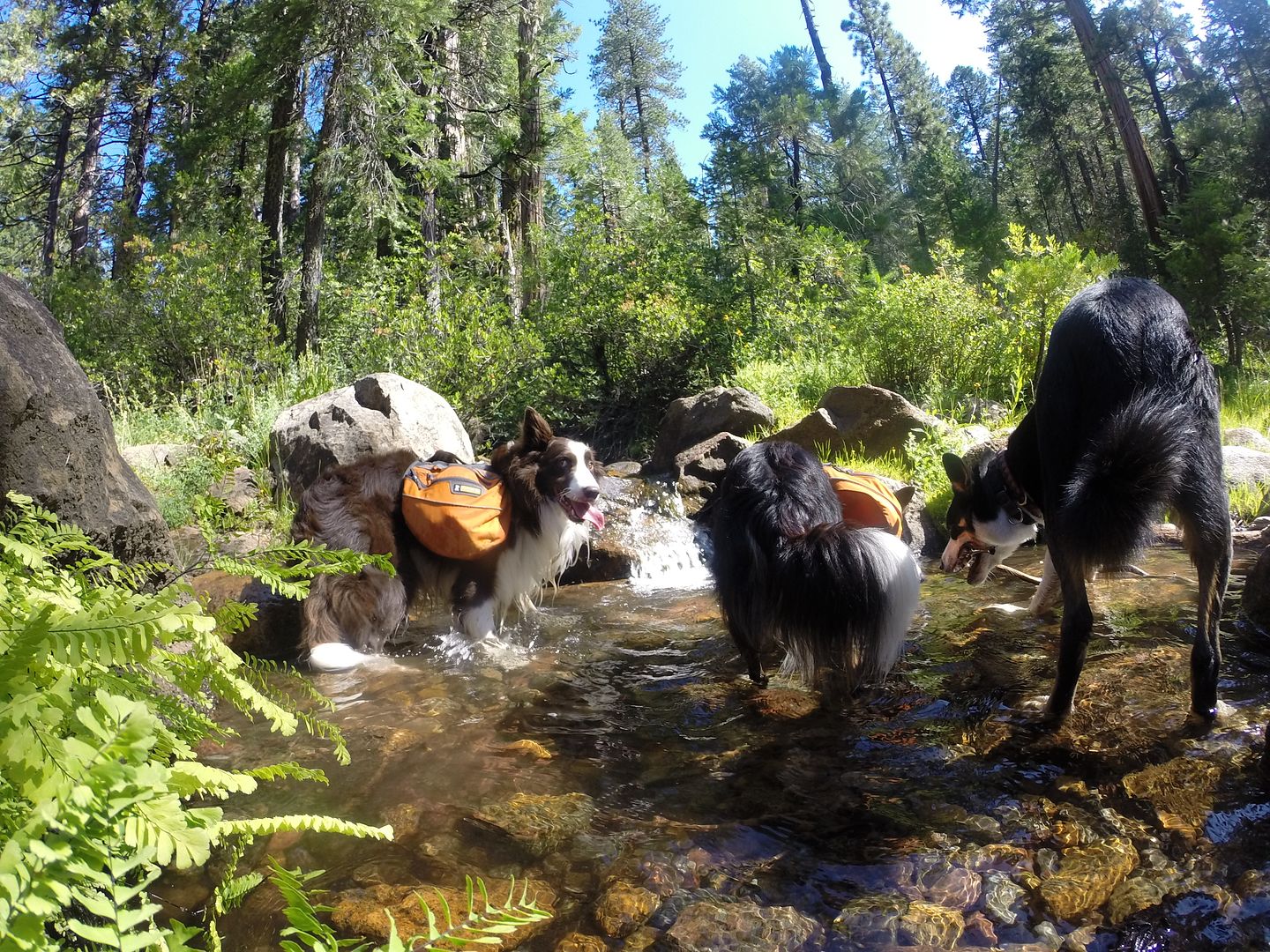 There used to be a bridge over this creek, but was washed out a long time ago. It was easy for us to cross, but probably a bit more difficult in late spring/early summer.
Heading to Bear Basin, but Kirk wanted to check out the skull.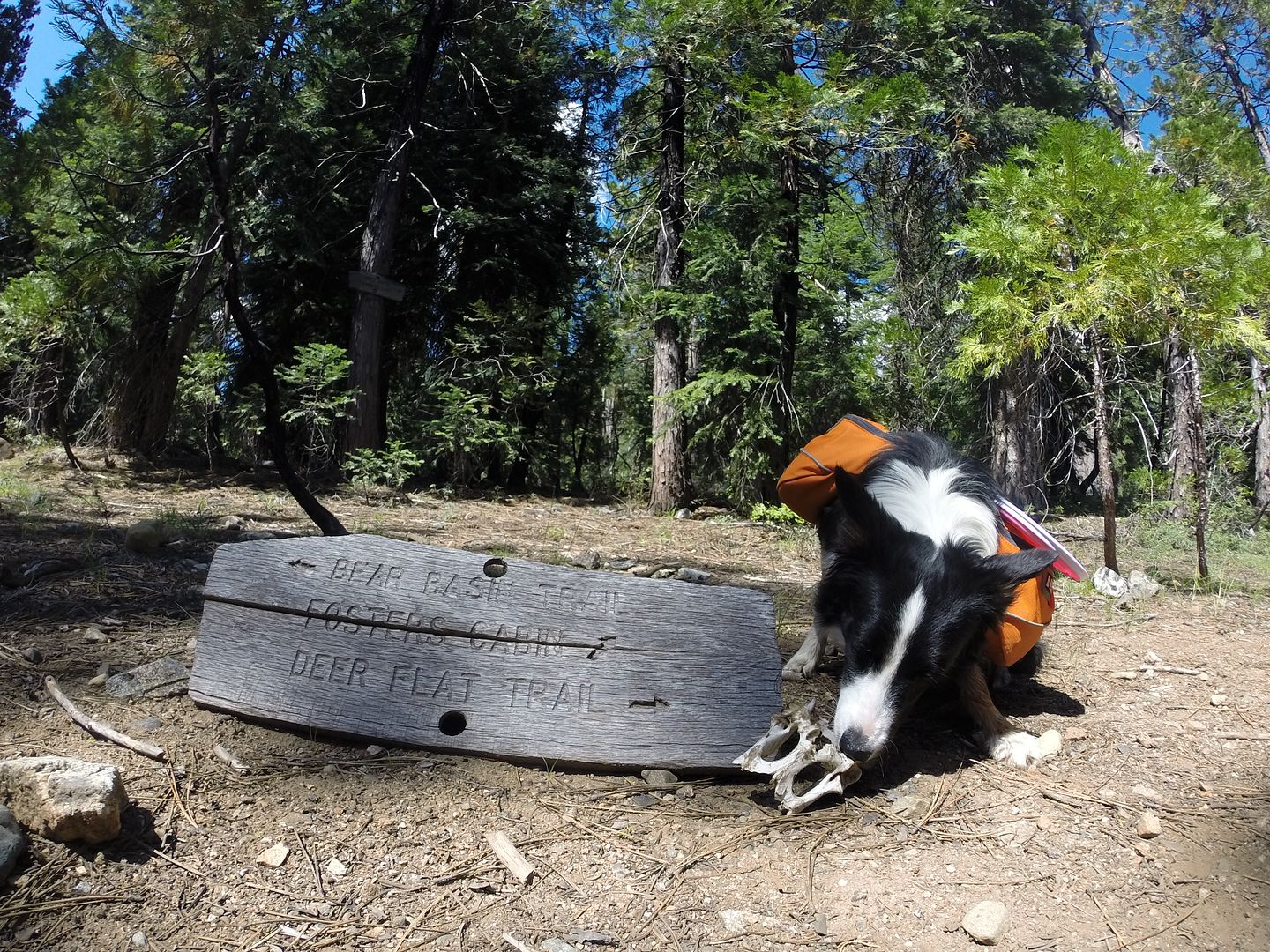 A row of dogs
I'm very bad at stopping to take breaks, I tend to just put my head down and keep walking. That's why it's good to have friends that make you stop :)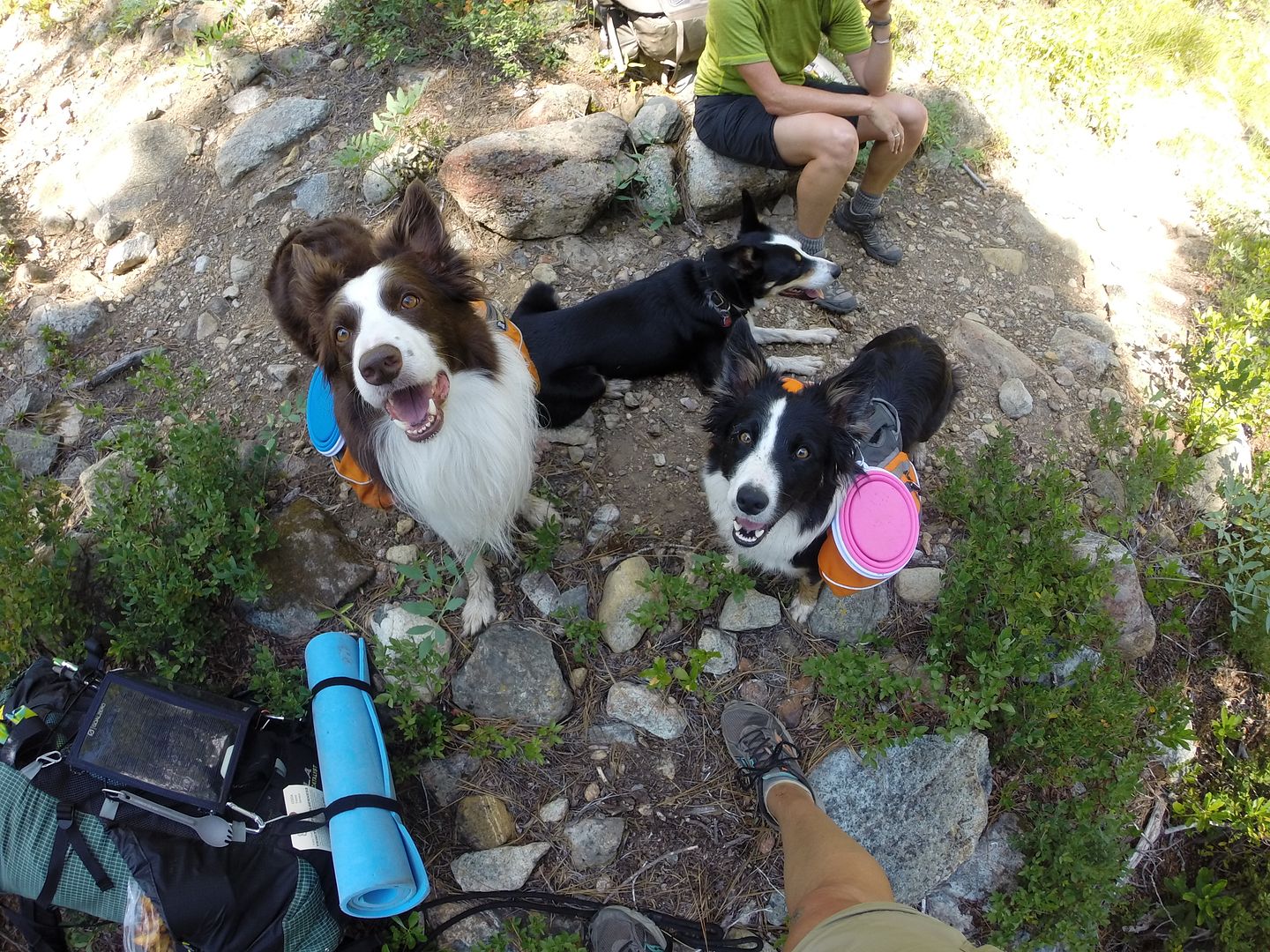 Group photo!
This place didn't have a name on the map, so we dubbed it "Kirk Meadow". It was quite lovely but, errrr, moist. Earlier in the season I think you'd be slogging through marsh.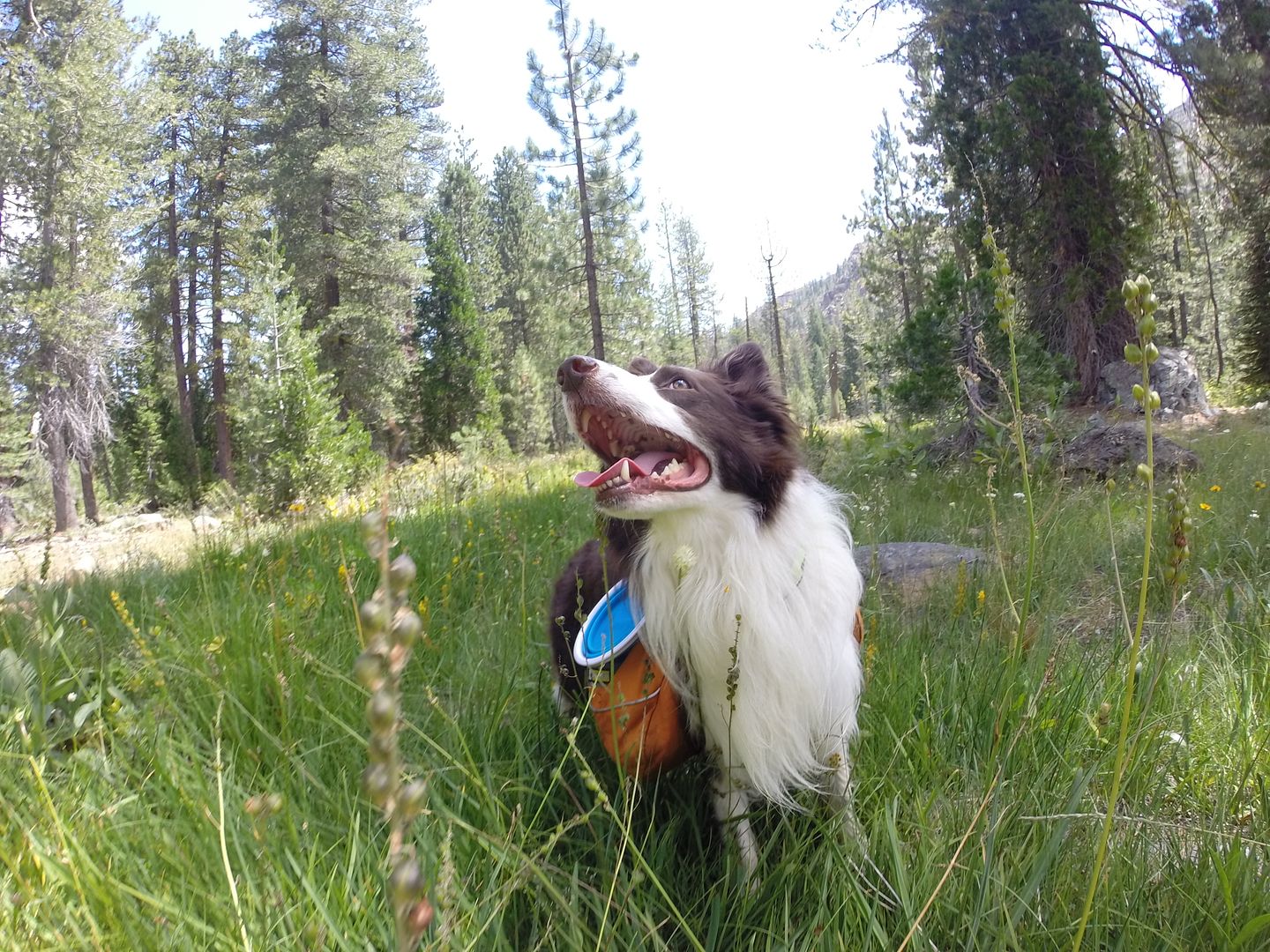 So many beautiful wildflowers
To be continued...