We woke up to a beautiful morning!
I normally don't sleep well my first night out backpacking because I hear bears and mountain lions and other scary things whenever the wind blow or a dog shifts but I slept SO well that night.
I made Kirk wear a booty on her cut paw. She didn't like it at all.
Although she was fine with it when we started hiking. I started out with her on leash, but that didn't last very long. And the booty didn't last much longer. There were so many water crossings that it became a pain to pick her up and carry her over so I just took off her boot and let her go.
Can you spot Rampage?
We had a more leisurely hike out than we did on the way in and stopped to let the dogs play in the water. This was Bear Creek (I think).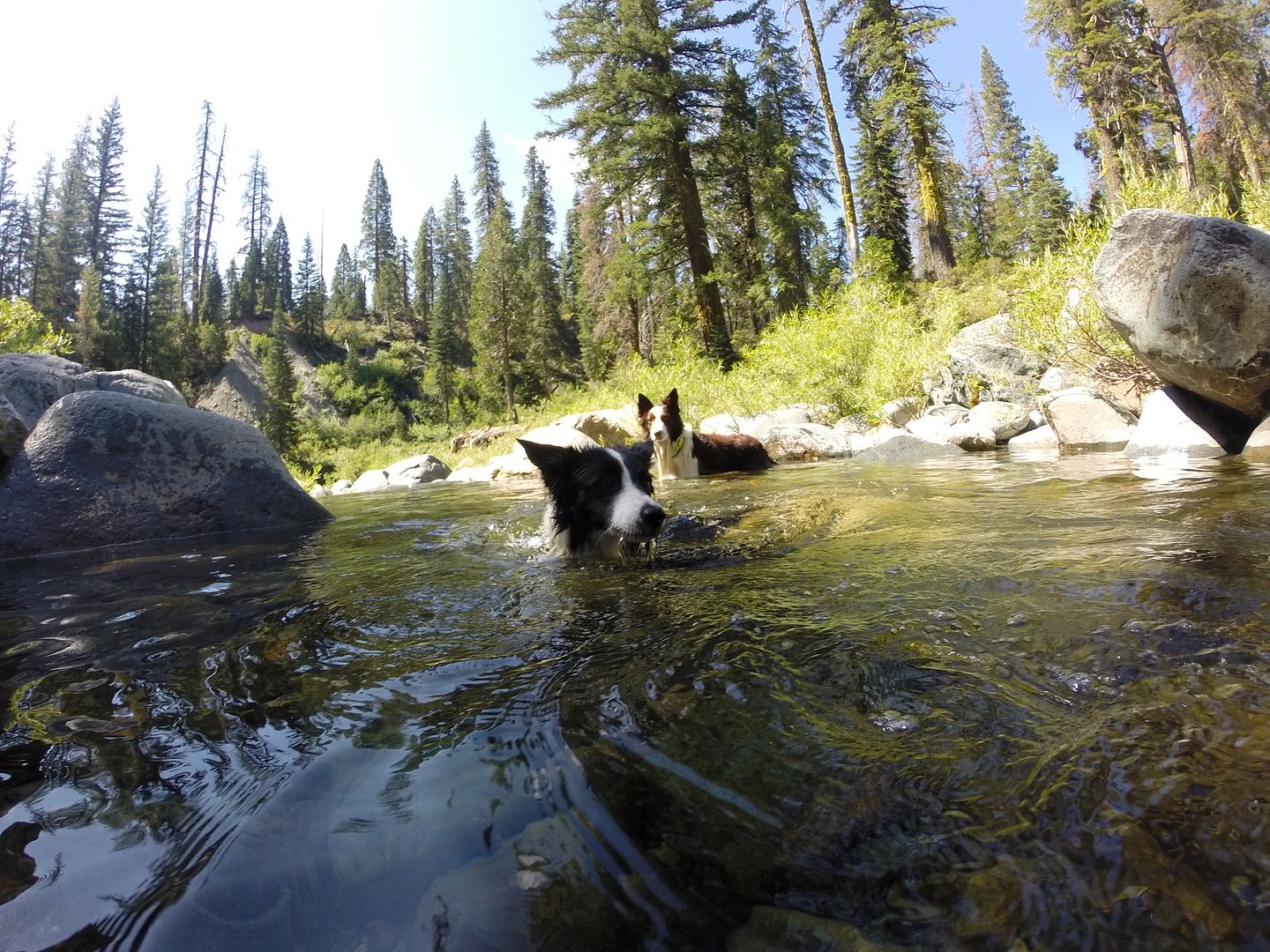 We also found a nice path down to a swimming hole at Swift Creek.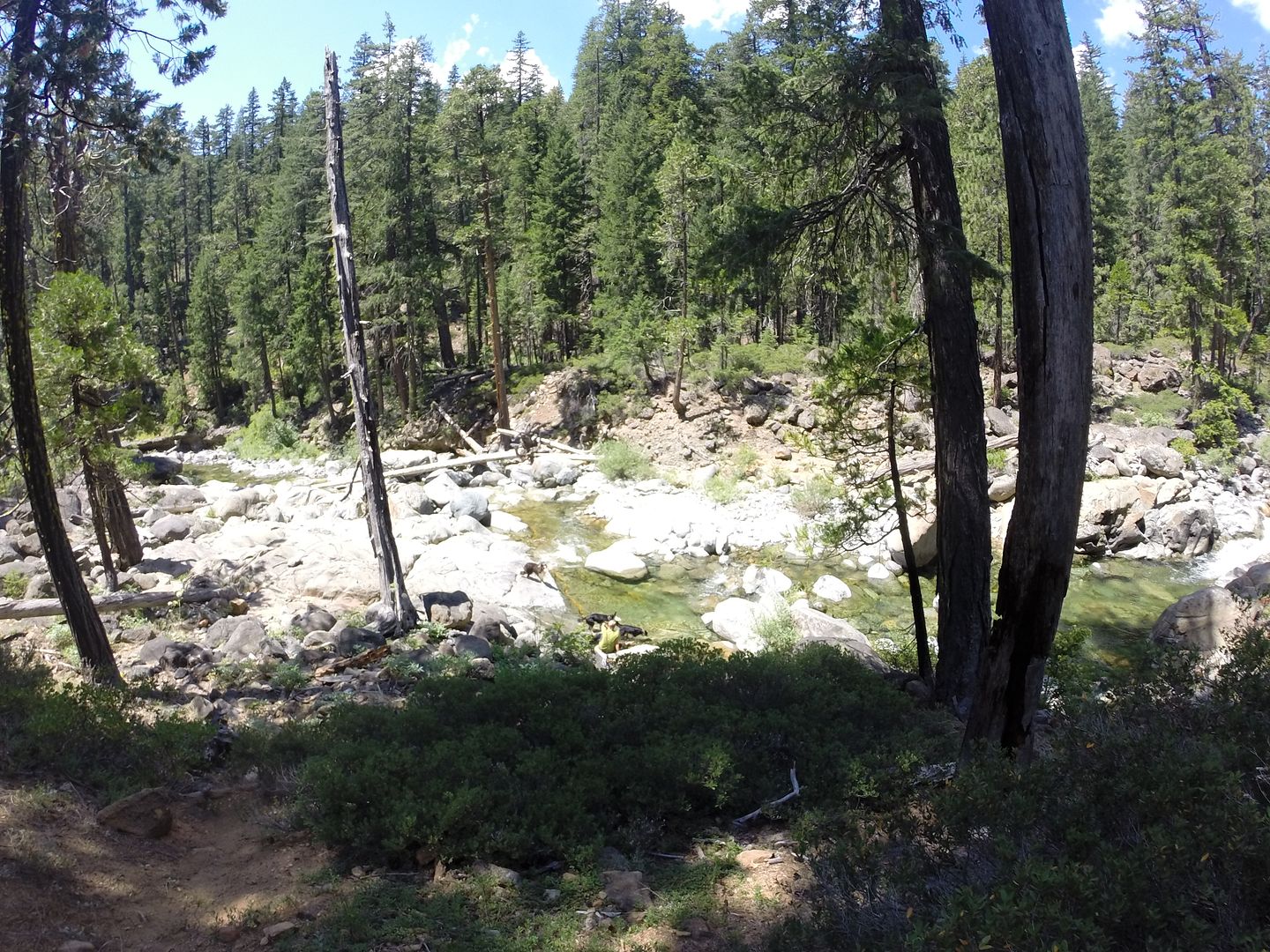 It wasn't TOO swift, but I did almost lose Rammy down the rapids to the left at first, the water was moving fast there!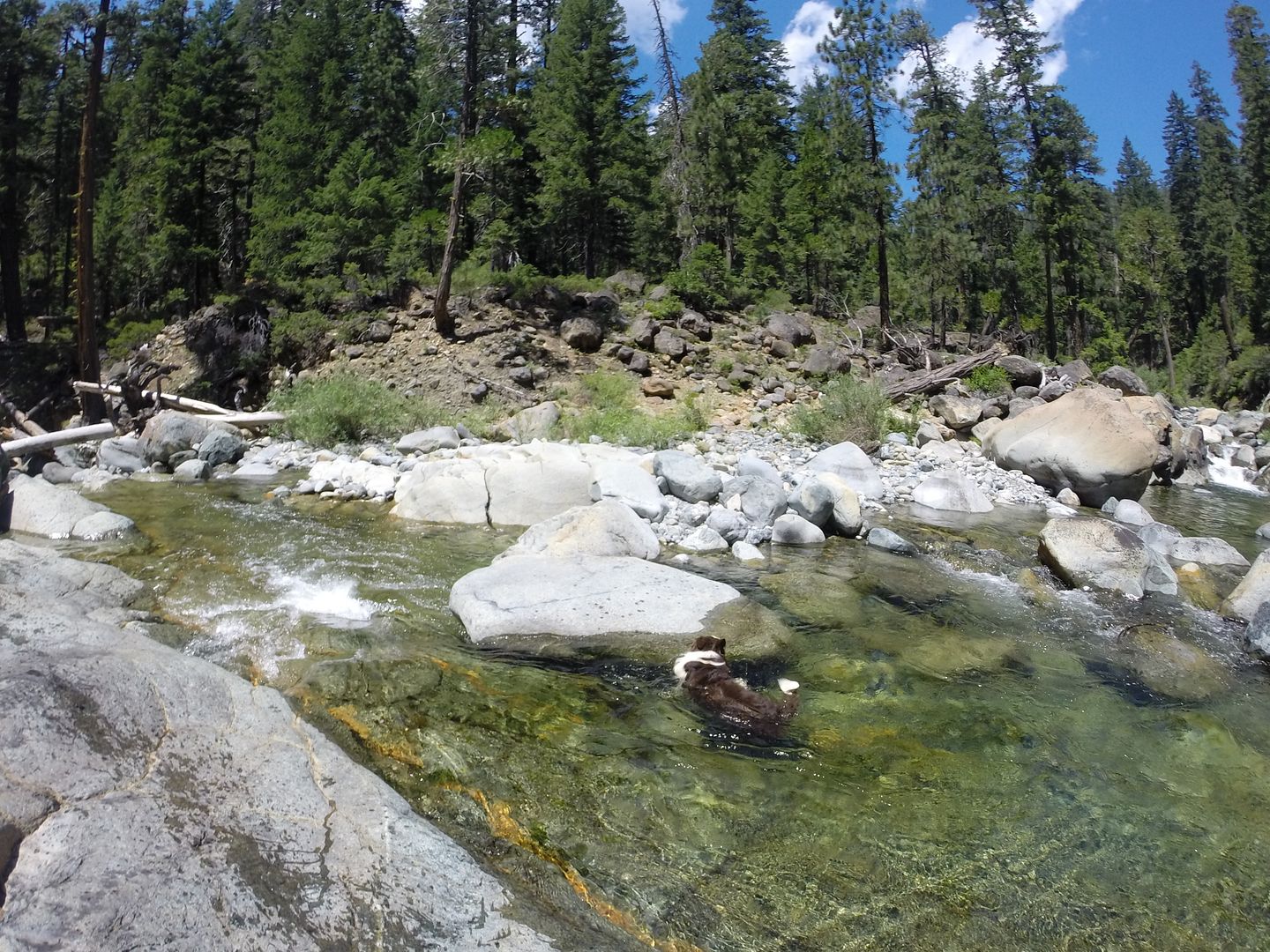 So then I sat there to block the way.
Rampage loved the water here but Kirk and Brew weren't so sure, maybe due to the current.
And some gopro fun!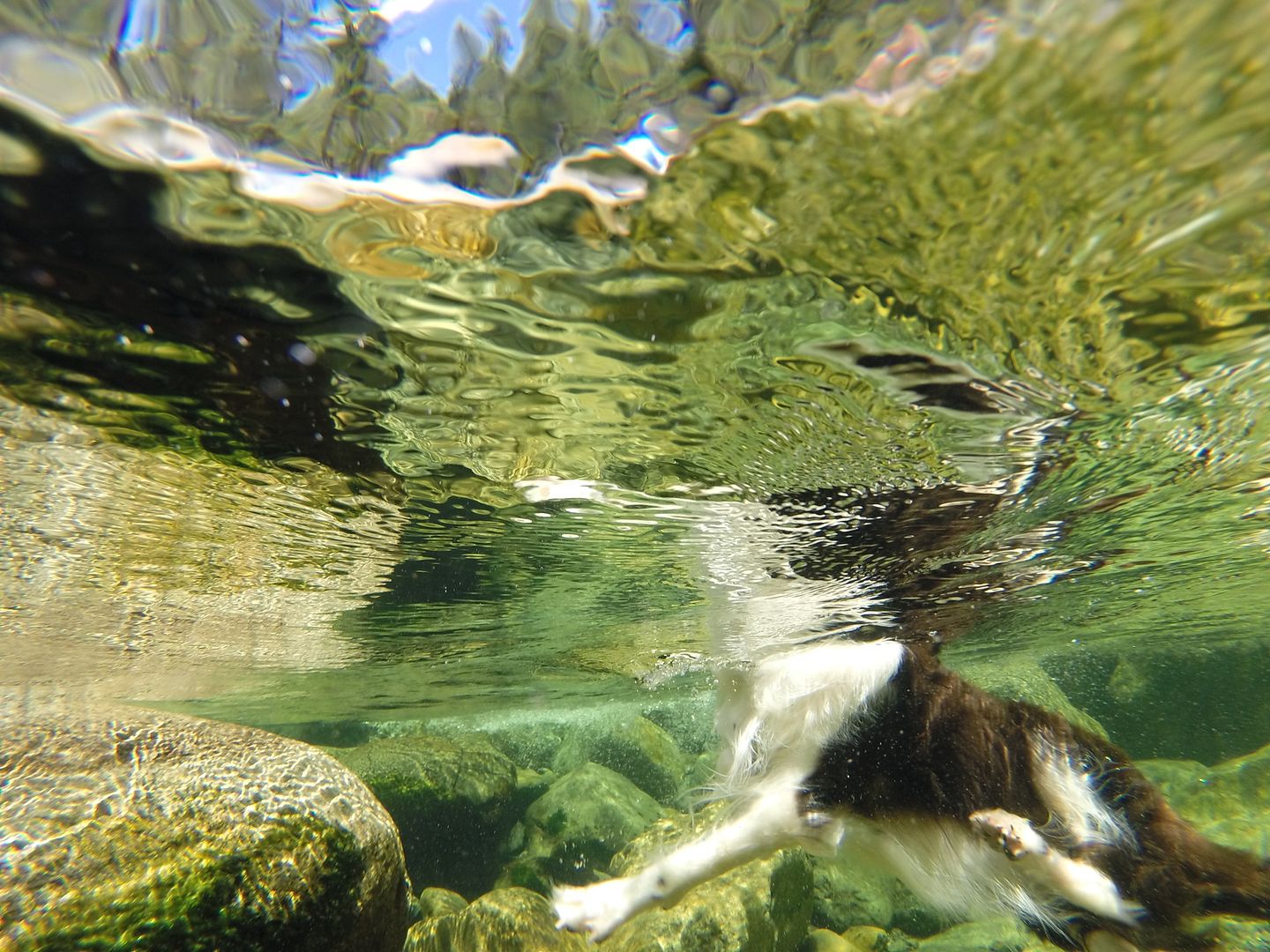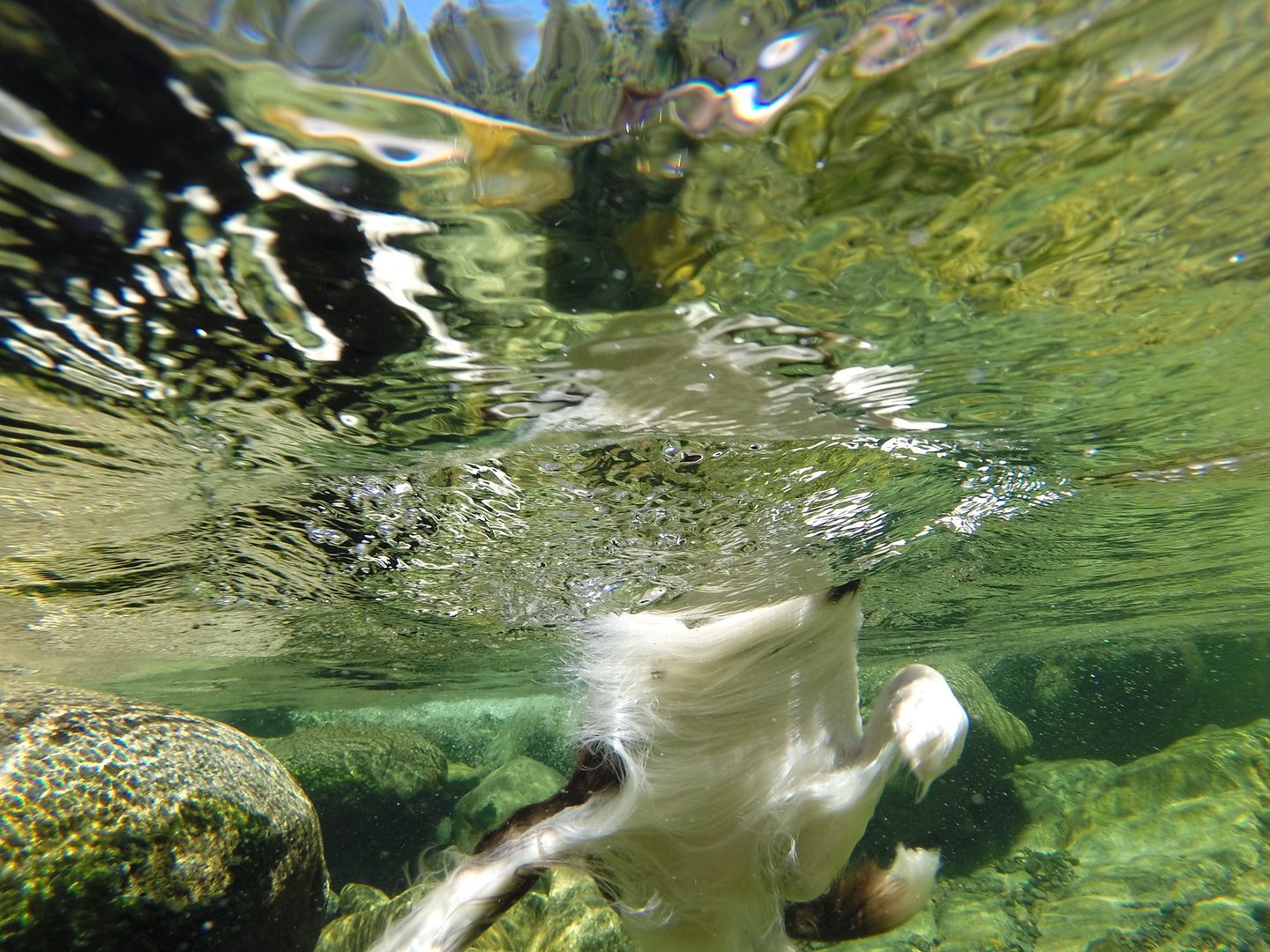 And then we were done!
I can't wait to go back.