On Wednesday morning after we dropped the dogs off at the hotel we set out again on our sightseeing. We went to the Jewish Quarter which housed the ceremonial hall, cemetery and synagogues.
We went through the ceremonial hall
Marcy did some shopping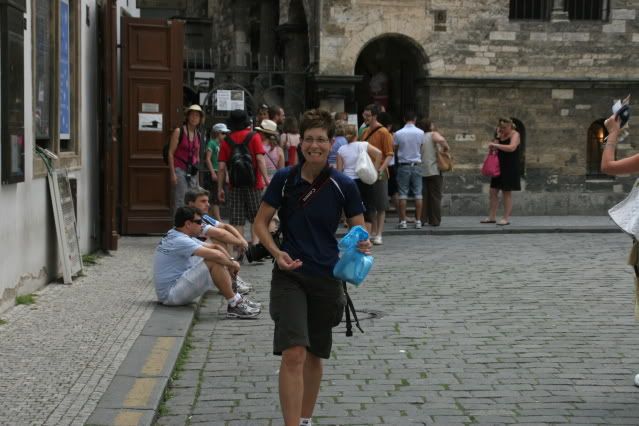 We saw the Jewish cemetery which had over 20000 tombstones and estimated >100000 graves.
We also went to a bunch of Jewish Synagogues but we weren't allowed to take photos inside. They had a lot of interesting artifacts from around the war but the most amazing thing we saw were pictures rescued from Terezin, the place where the Jewish citizens of CZ were sent during the war. The pictures were mostly by children and showed images of life in Terezin. It was very moving. For each picture there was a note saying whether the artist survived or not. Many Jews died there although Terezen was not comparable to places like Auschwitz.
Then (on a happier note) we went for lunch. There was a No Stress restaurant.
But we decided on the Stressful one. But it was a great choice, they had good food. This was my favorite meal in CZ.
Even better with fries!
(photo by Marcy)
We found a door the perfect size for Marcy at the astronomical clock. Marcy wanted to get a picture of my by the door but I wasn't being a good sport :)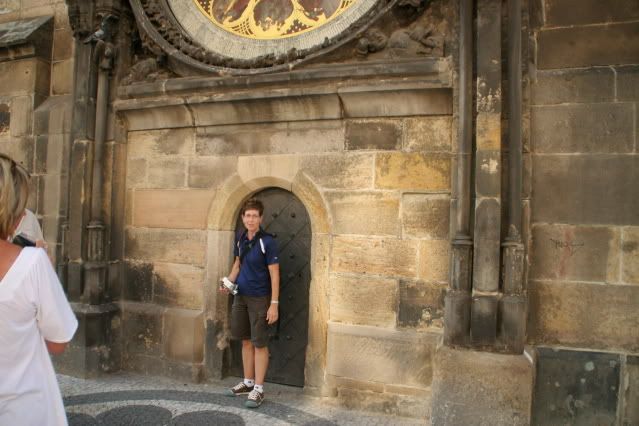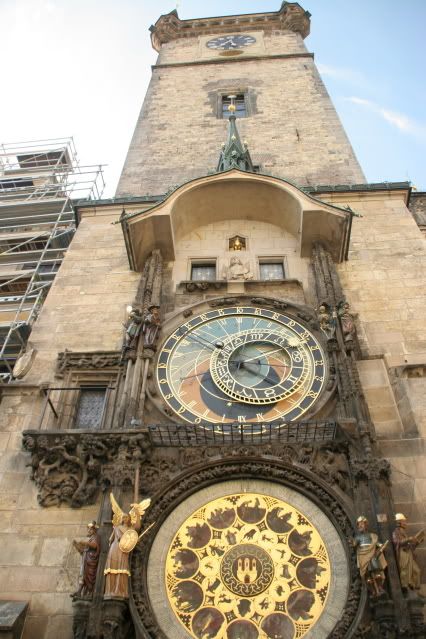 Oh, look! We're back at Wenceslas Square. How did that happen?
We were very lucky that I had my iPhone with me because we used it constantly to find out where we were and how to get where we were going.
Interesting and depressing mural about how war and rebuild will be going on for infinity.
We ended the day having dinner at a pizza place that was really good! It was right close to our hotel and had good reviews online. I meant to add a review of my own after our meal but forgot. I will get to that once I remember the name of the place.