My little girl is growing up and starting to look like a dog :(.
An ass-high dog! Two days later she looked way more balanced. Gotta love puppy growing.
She is still really cute though!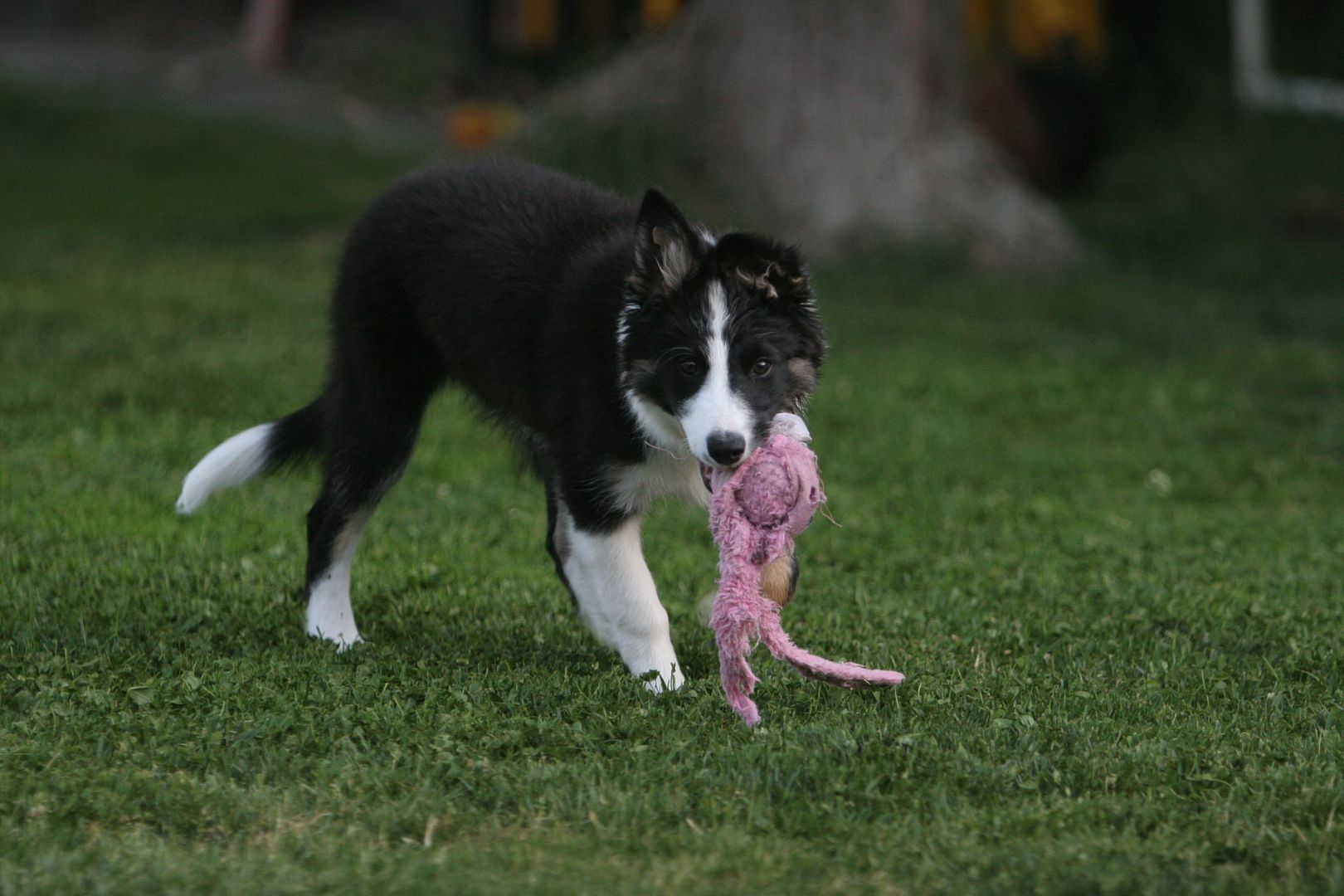 Although perhaps a bit stalky
She likes to chase the other dogs and they put up with her. Kinda.
But Rampage would like her to go away. Now.