Kirk made LOTS of new friends at the BayTeam UDSAA trial in Palo Alto.
She's sooooo cute!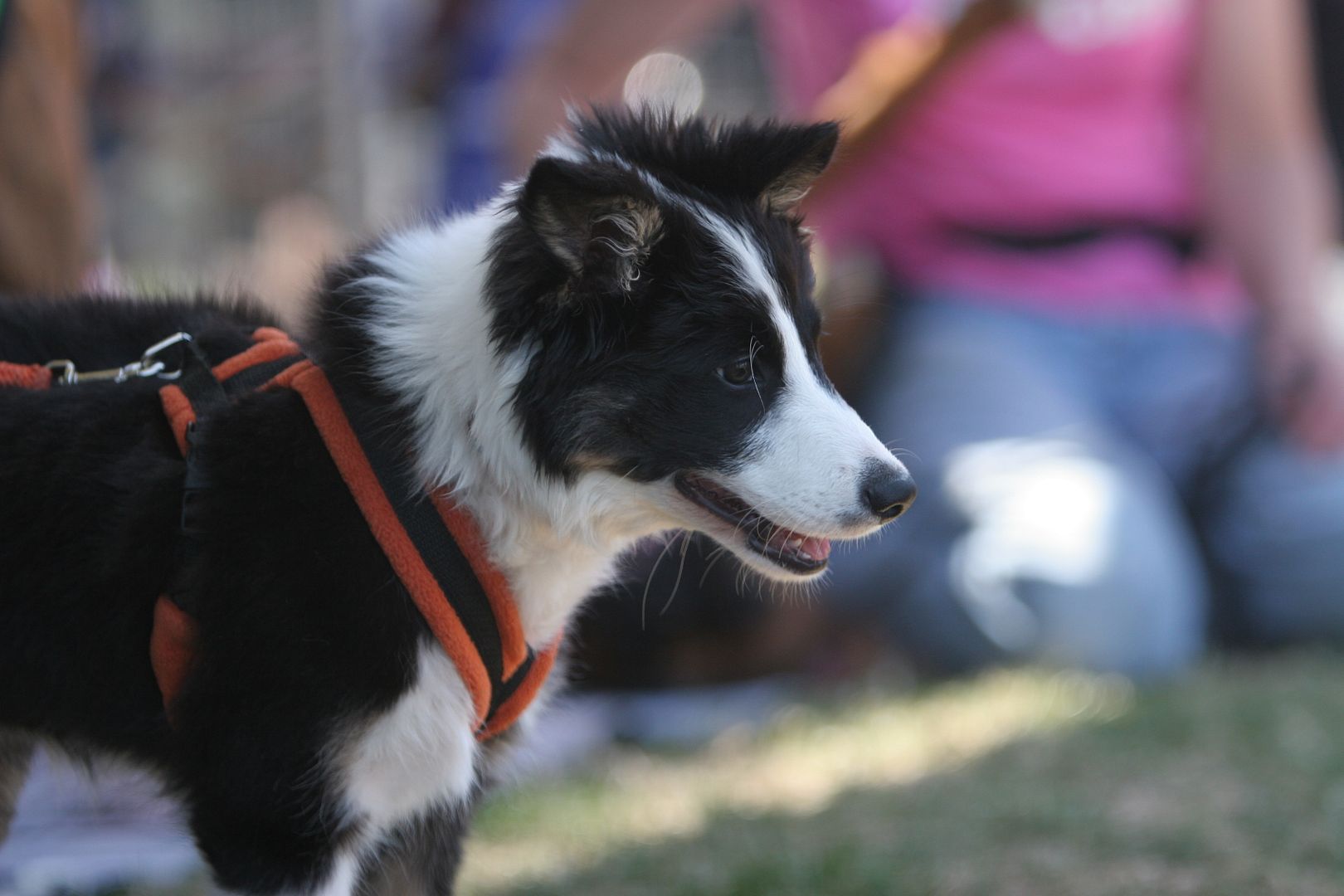 True, Bisou and Kirk!
With all my complaining about her food possessiveness you'd think she would be snarky with food around other dogs, but she isn't at all. At least with the lower value treats. I'm not sure what she would do with a lamb shank...
There's no doubt she loves her food though. "What about mine??"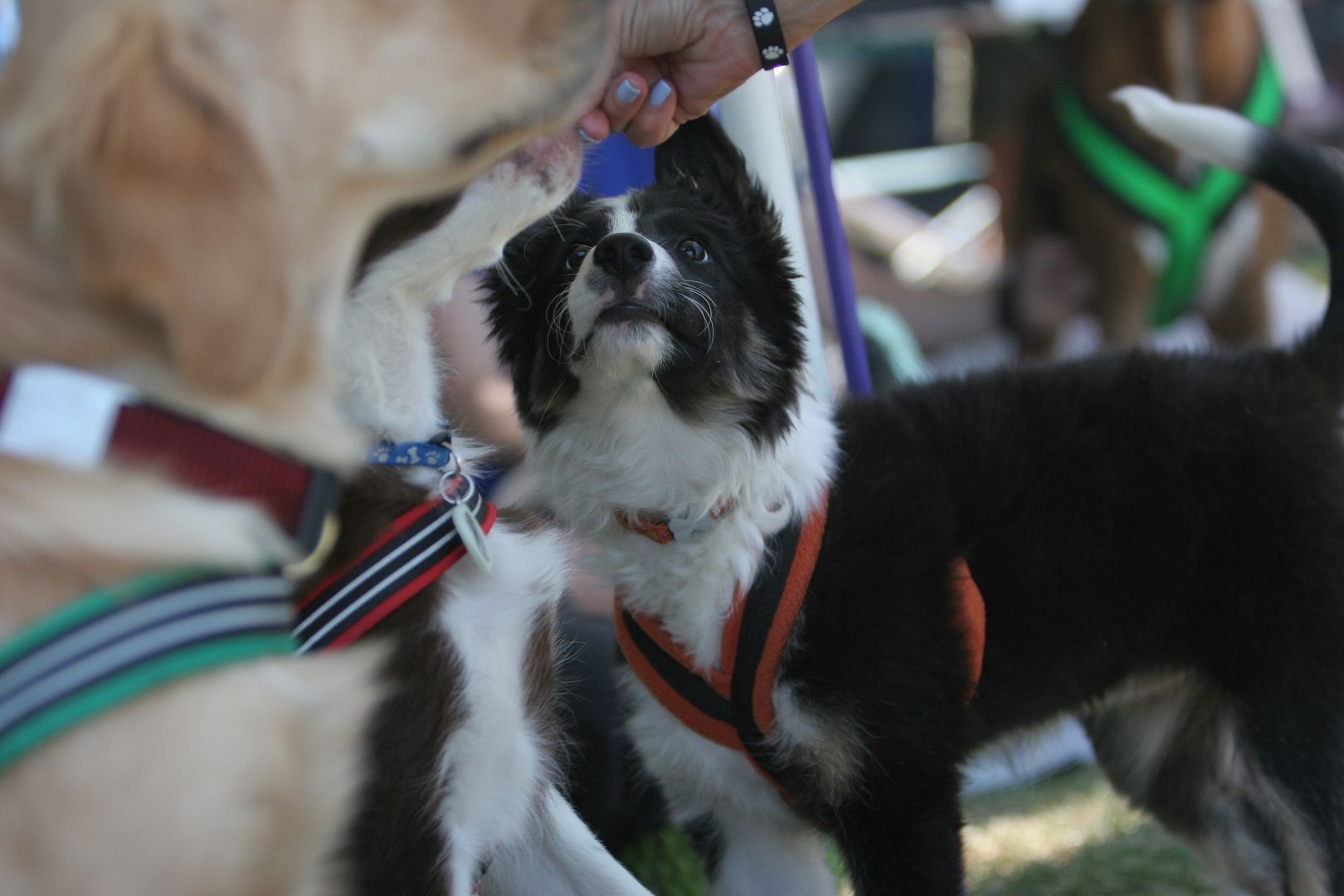 She loves to lure Bisou under chairs and have her way with him. Our poor neighbor had to put up with puppies wresting under his chair at random points during the weekend.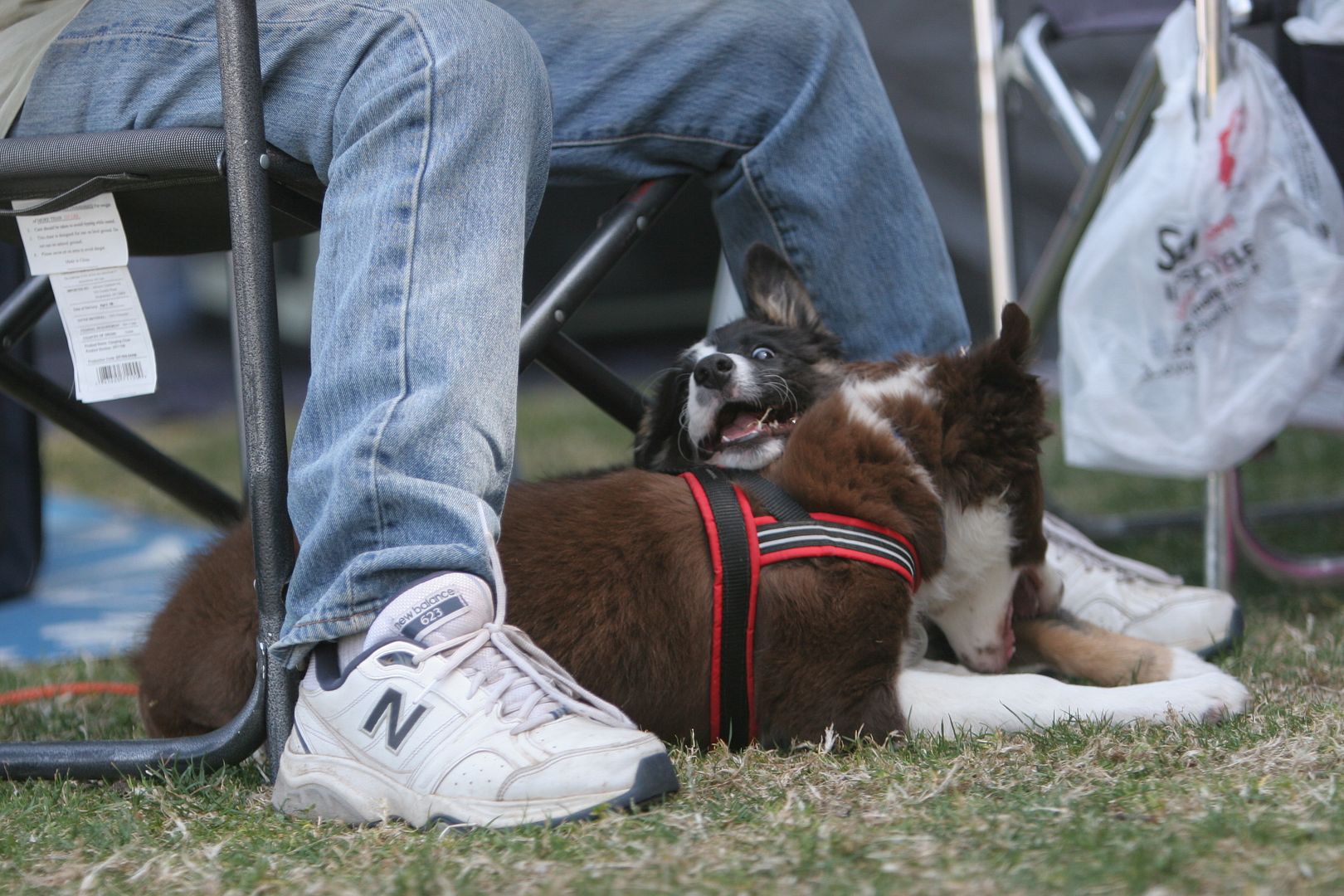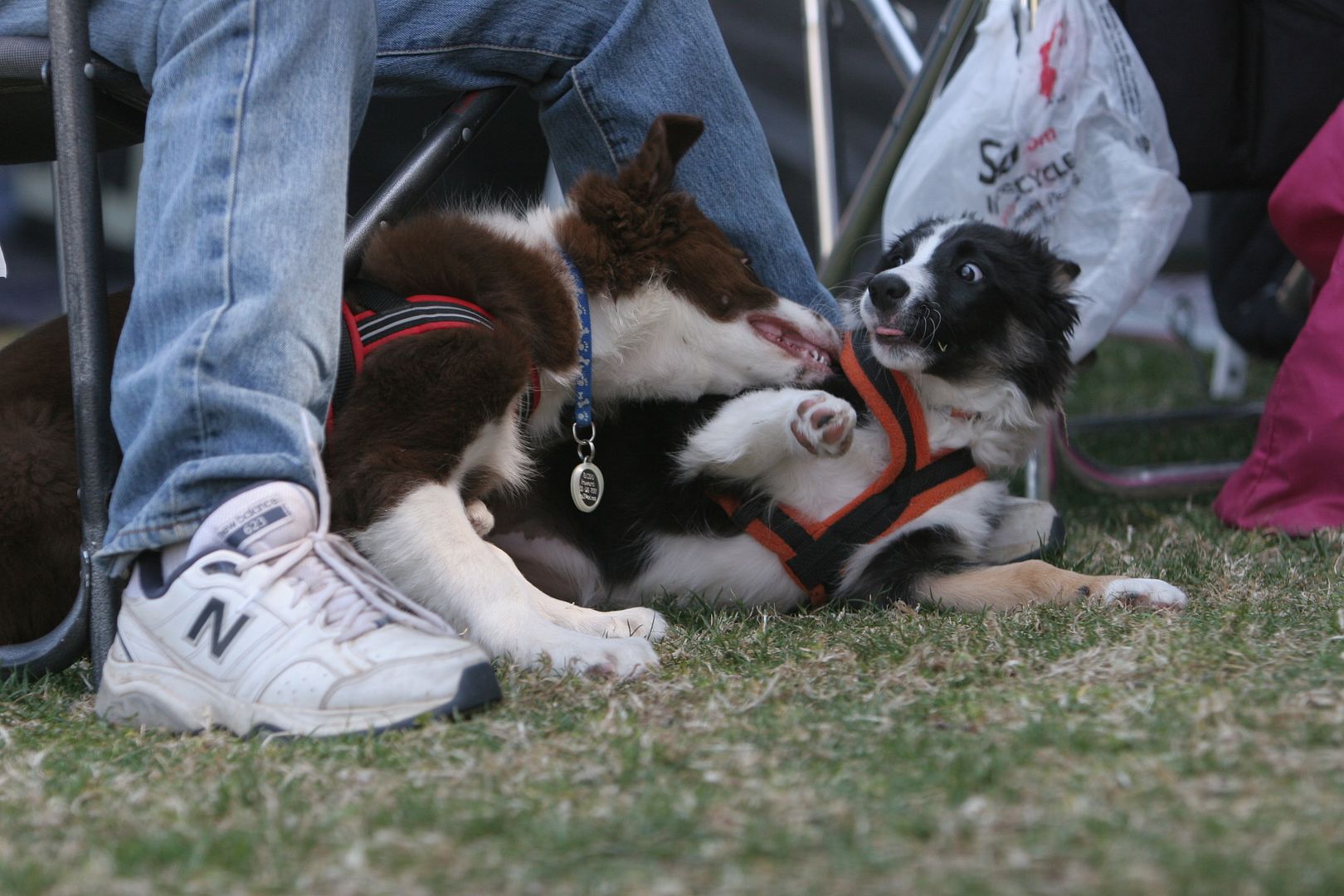 She grew A LOT over the last few days. The orange harness no longer fits her.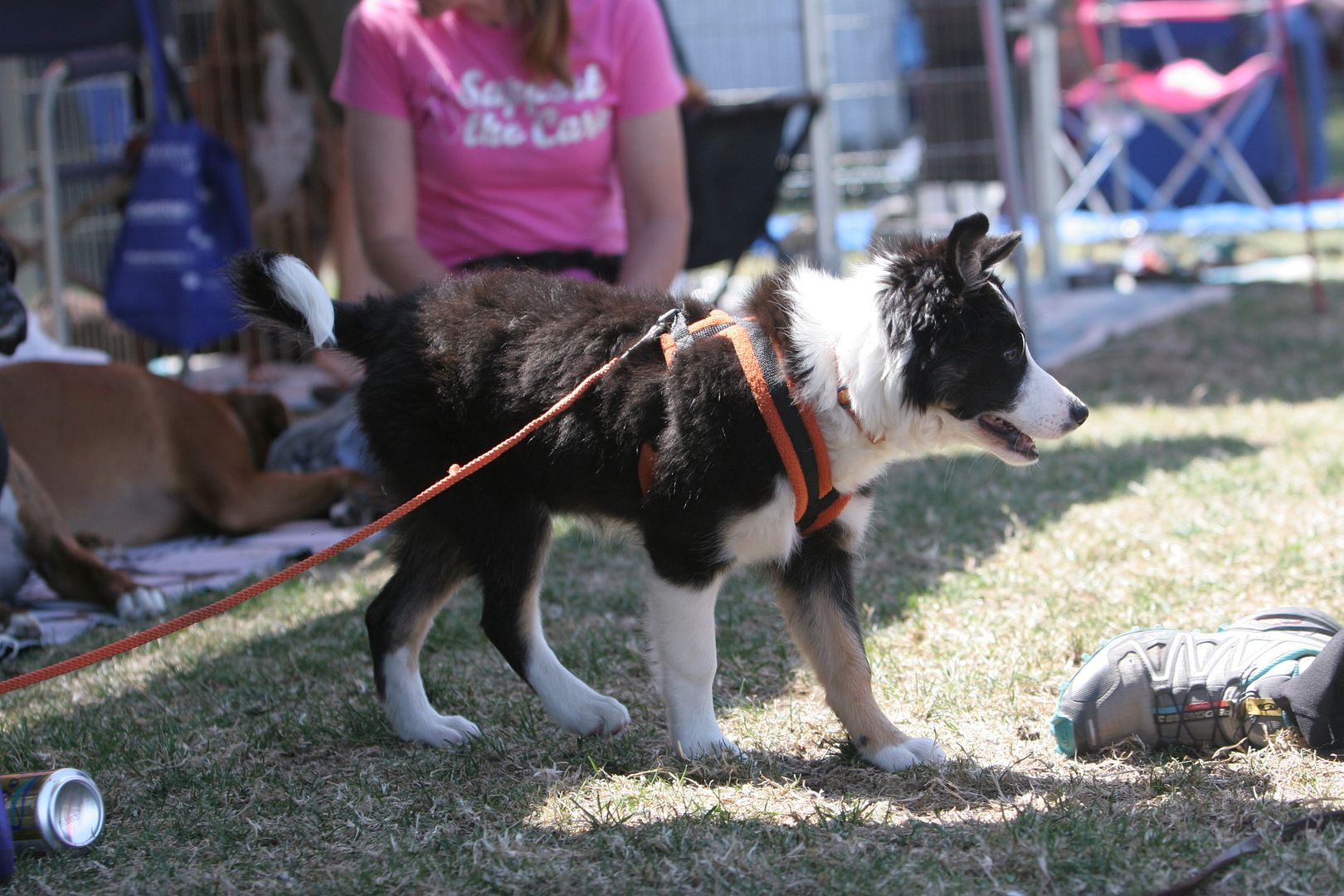 On Sunday she met Banksy for the first time. She was noticeably smaller when they played first thing in the morning. When they played again at the end of the day, they looked about the same height! Whaaaaaaat? (no photos of the dramatic differece. Just take my word for it).
Oh yeah we did agility too. The boys did great! They both won pMCS and pMCJ and both rounds of PSJ. Rampage won PGP (phew, I needed that bye) but Icon was asking for a new handler after that run. They were not really impressed with how much attention Kirk got over the weekend, though. Agility trials are supposed to be about THEM!