Did you count 2? Well apparently you're missing the shrimp! Icon is there too and he looks tiny.
Here he is looking bigger
Ok, so he still looks tiny. I remember thinking that Icon was big for a border collie as he was growing up. I guess I was wrong!
We went to Redwood shores today for some swimming fun. This was Rampage's first time at RWS, but that didn't intimidate him in the least! Before I could blink he had jumped into the water and was swimming around. I knew from Kay that he was not a fan of LEAVING the water. When she was puppy sitting him she took him to Mandy's house to go swimming and she had to go in after him!! I managed to coax him out of the water, but he was on a long line after that!
Rampage is ready to go back in the water!
Ok, I'll sit pretty for the camera
But can I go in now??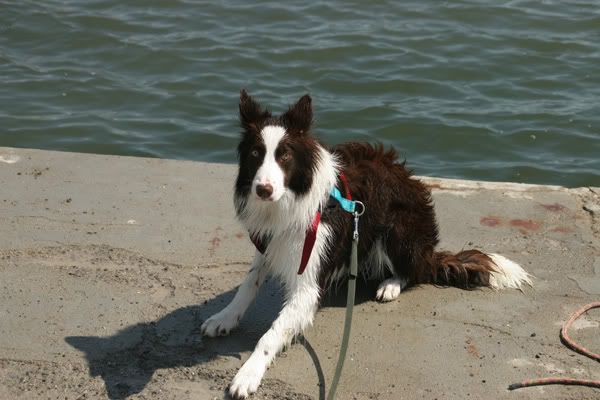 Looking out at the water
And jumping in!
Apollo wants Debbie to play with him!
Icon surveys the other dogs activities (Polly is swimming!!!)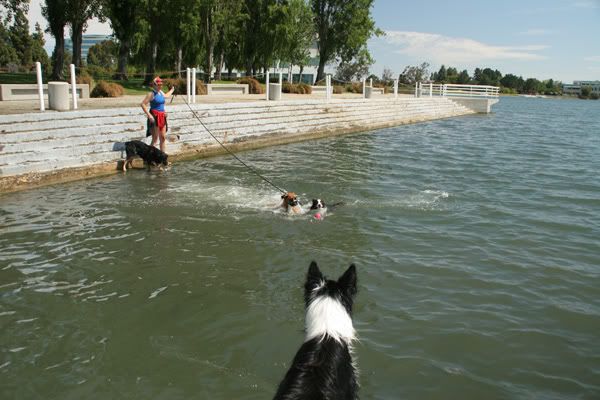 More swimming Polly!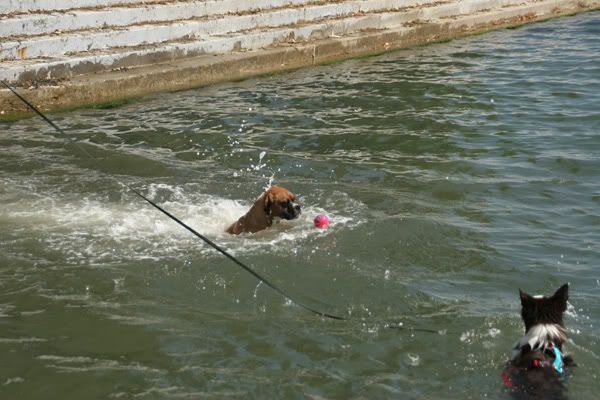 I love the water coming off of Polly's tail in this photo!