We were supposed to be at an agility trial today but it was cancelled due to inclement weather so we went hiking instead. But even so, I felt like a kid who took advantage of a 'snow day' playing out in the snow.
We probably hiked aroud 7miles with an elevation change of at least 50,000 ft. Ok, it was probably more like 1200 ft or so, but it sure felt like 50,000 (as an aside I have a friend at work that runs ultra-marathons and he did a 50mile run that actually HAD a 50k ft elevation change. It boggles the mind!)
The majority of the hike was onleash but most of my photos are from the off-leash portion because it's not easy to take photos while holding leashes :)
Also, the photo quality isn't so great but I was using my iPhone so beggars can't be choosers.
Icon gets the flexi lead because he's special (read: well-behaved). Watching Tammy with her 6 dogs made me happy I only had 3 (Foster stays at home when we hike because his rear end can't keep up now that he's getting older :( ) but she handles her 6 better than I handle my 3 (or 2 to be honest, Icon is easy to handle)!
There were many waterfalls for us to traverse on our way up the mountain. It was actually quite beautiful. I'm not sure why some people refues to hike in the rain *cough* KAY *cough*.
This is top secret but Icon got to be off-leash during most of it. That's because he's just so cute (read: well-behaved)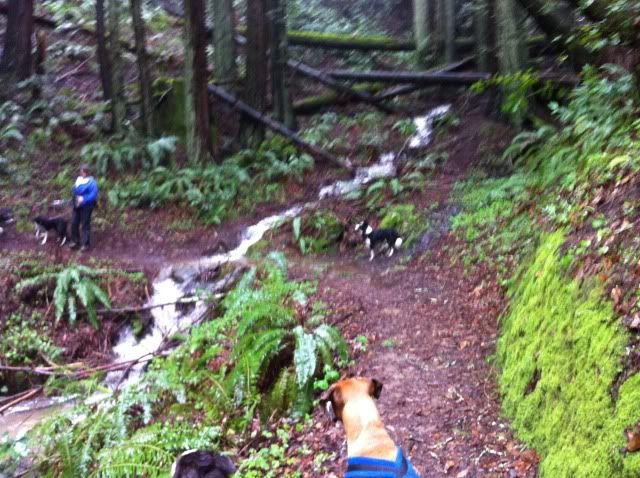 But eventually we came to the portion where we could let the dogs FREE!
And they could swim in the wonderful clean mountain streams. Or something llike that.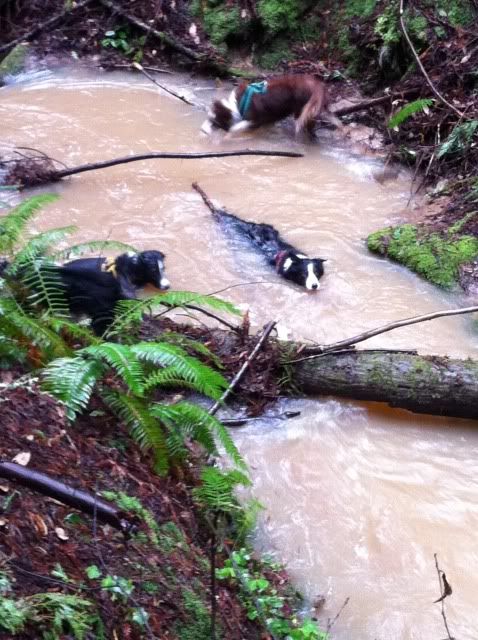 But they had lots of fun.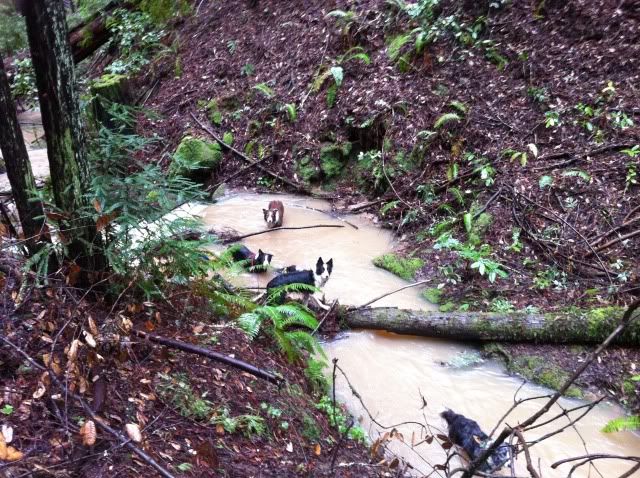 I was a bit freaked out when Icon went into this pool. I kept having visions of him being washed downstream into oblivion but he jumped out whole and unharmed.
Did I mention it was beautiful?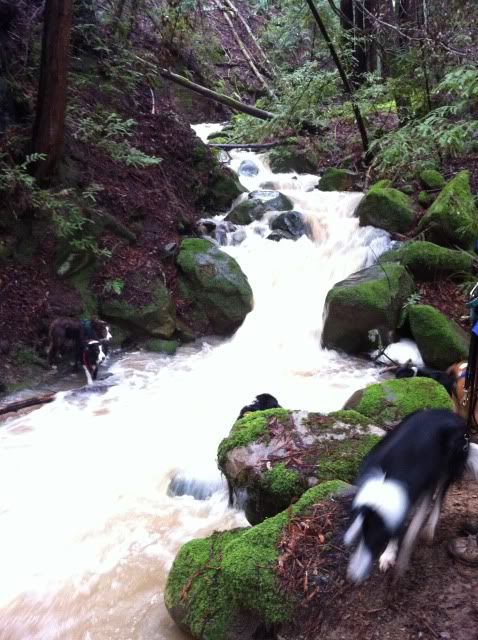 And then it was time to go home! If you look closely at Icon and squint you'll see the three ticks I picked off him as I was driving home. Ick. Those were the only three I've found on any of the dogs despite hours of looking once I got home. Ticks are so gross.
Rammy says, "Lets do it again!"