My trip to europe for EO was lots of fun! I was gone for 15 days, which is the longest trip I've ever taken. And it felt long too! Luckily it was broken up into 4 distinct events so as soon as I started to get homesick I had a new adventure to look forward to. And thankfully I started my trip with a week of work instead of ending it that way. There's no way I would have looked forward to a week of work after EO!
The hotel we stayed at in Basel was very nice. The room had a dog bed and food dish for Icon.
This is the only time he used the bed.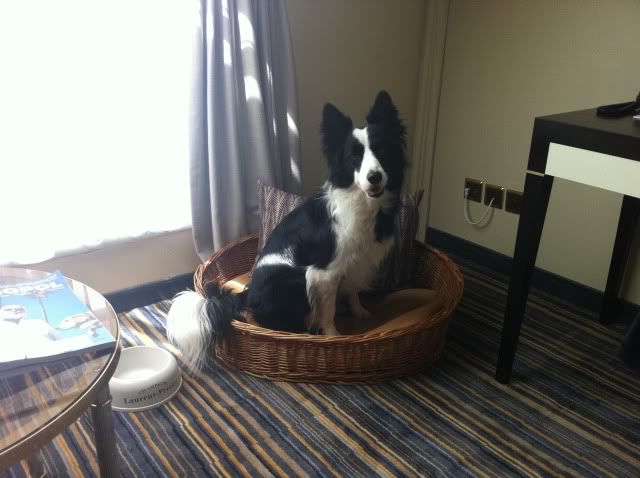 The weather wasn't great in Basel, it was mostly cloudy and fairly cool. I'm very glad though because even so my room was warm and stuffy. I can't imagine how hot it would have been if the weather had been 'nice'.
When the weather is nice people go "swimming" in the Rhine river. I'm not sure why the rest of the world calls american's lazy because "swimming" in Basel consists of getting into the river at a point upstream and letting the river carry you down to an exit location downstream :). It would have been fun to try, but it was a bit too chilly for me. Icon was up for it though.
But "no dogs allowed." Sorry Icon!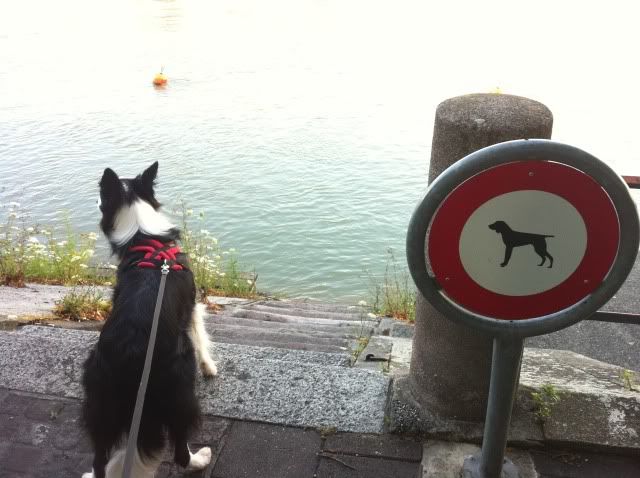 Icon really didn't enjoy the week went spent in Basel. I worked long hours both in the office and in the hotel and there was nothing fun for him to do. One day I worked 17 hours. He was disgusted with me.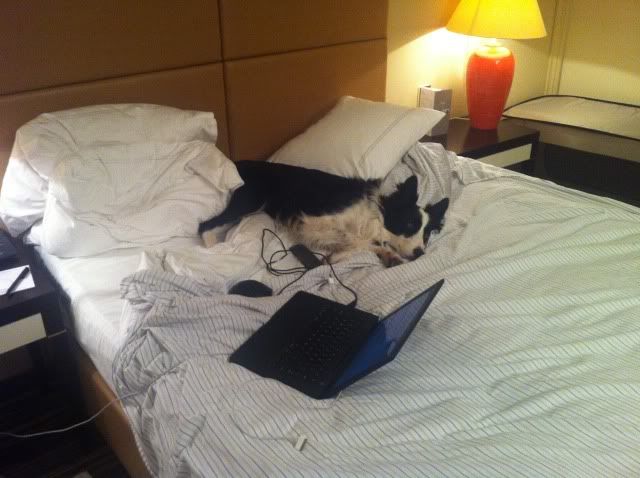 He tried hard to get my attention though.
"Look Ma!"
He did get to come to the office with me a bit. He enjoyed the bathroom humour.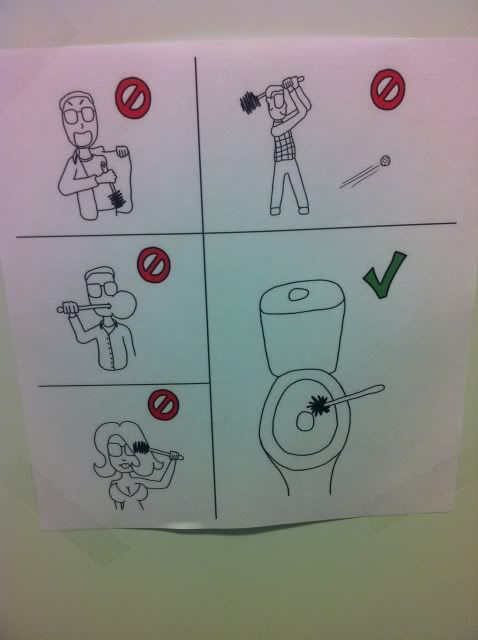 When we got the rental car he was very excited.
"Let's blow this joint!"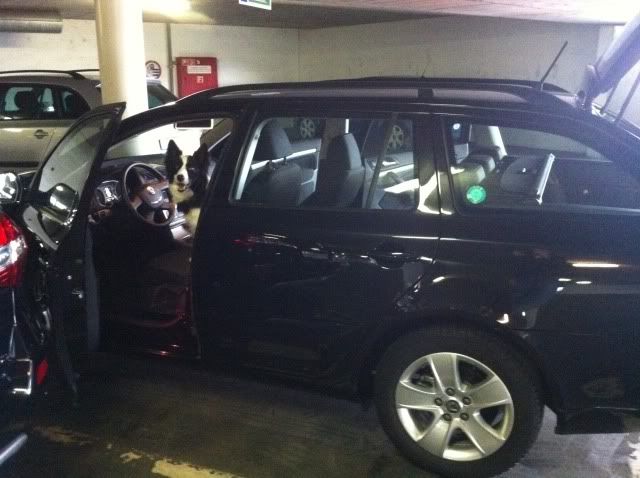 And then we headed off to Mellingen!