Really really early Monday morning we left Mellingen to head back through Basel and to Frankfurt to pick up Laura and Kep at the airport. The timing worked out perfectly, I was driving into the terminal when I got a call from Laura saying she had arrived. I was happy to be able to say I was only minutes away!
We loaded Kep and his luggage into the car and started on our trip to the Salzkammergut region in Austria.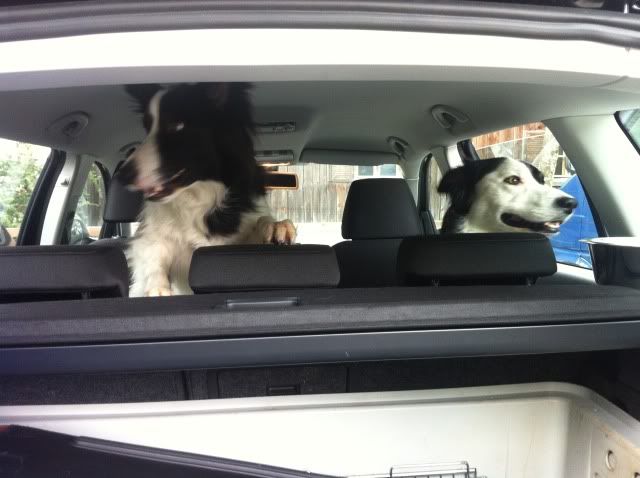 We really had no clue what to expect for our hotel. Nancy had spent some time in the area a few years prior and remembered it being really nice so we reserved a hotel a week before we arrived.
But it was wonderful! It was in a town called Fuschl am see (which means something like Fuschl on the lake). It is a small lake in the lake region near Salzburg. I would love to rent a house on the lake for a month and spend the time swimming in the lake and hiking in the hills. Of course I couldn't take all of my dogs with me and I couldn't leave them at home so that will never happen, but it would be nice.
Hotel Mohenwirt.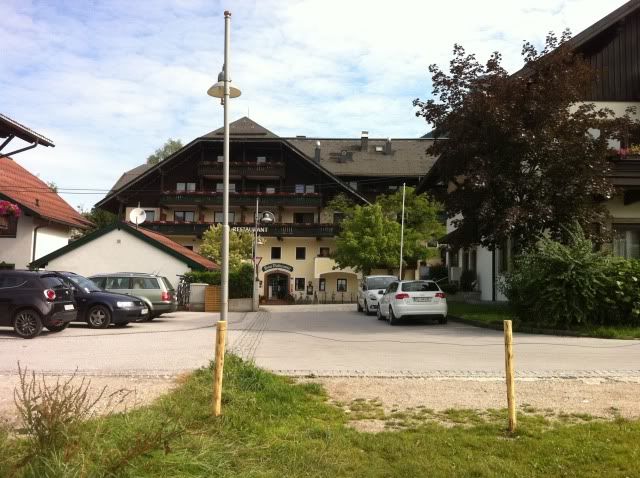 Cute town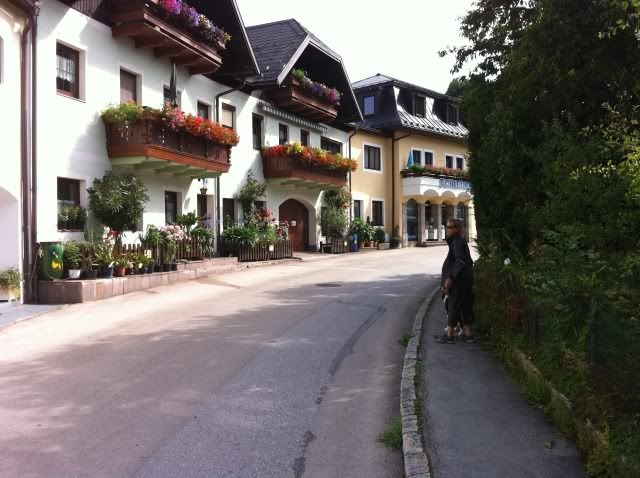 There were diary cows in the town that you could watch being milked at night. At times the smell wasn't so great though ;)
Ah, the beautiful lake. We got really lucky with the weather. When Laura and I arrived it was cold and cloudy but by the next day the weather was mostly sunny and warm for the rest of the time there!
Nancy used Ace as Swan bait. No one was harmed in the shooting of this photo.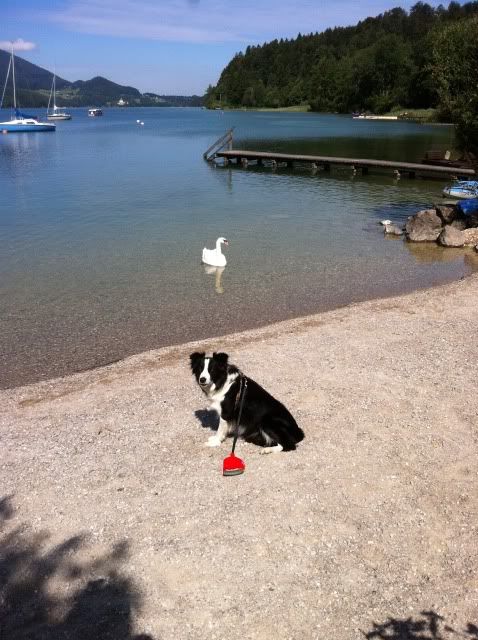 Icon wanted the swan too! Kep wanted to smell the flowers.
On our day trips we were able to fit 4 people and 4 dogs in the car. Ace and Icon were relegated to the 'boot'. Luckily they got along.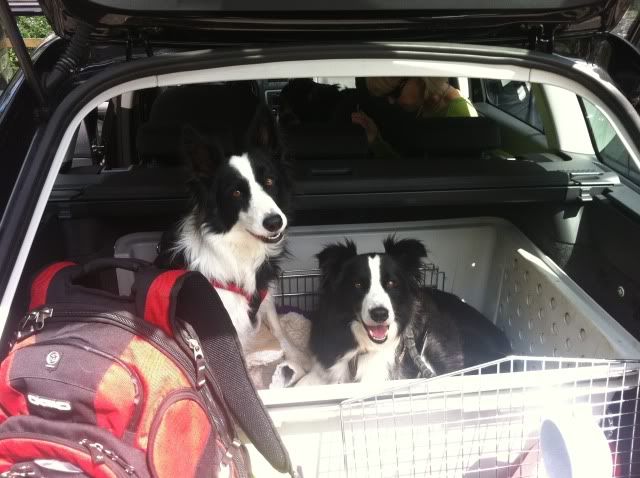 The mountain near St Gilgen had spectacular views. I would love to tell you we walked up the mountain but we took a gondola. ;)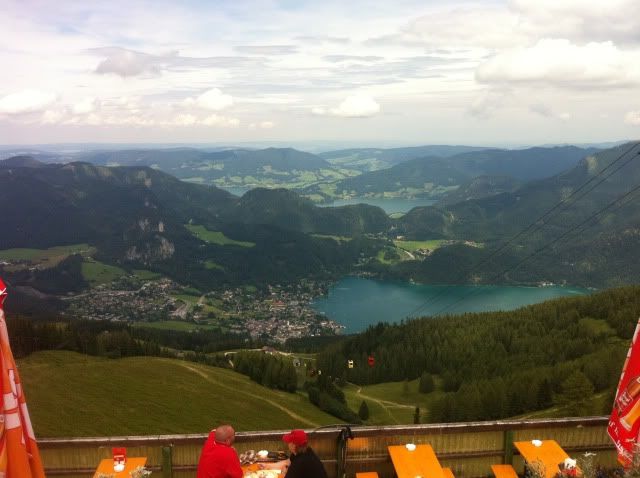 I tried to get a photo with me in it, but it didn't work very well. I blame the photographer.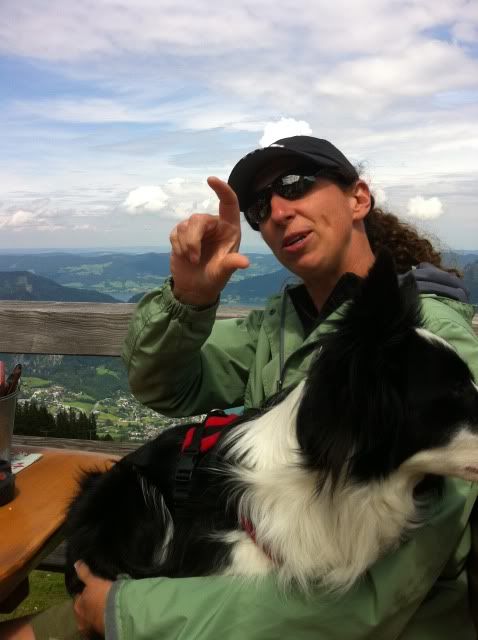 Icon!
We had lots of fun posing the dogs in various locations. Strangers loved it too and when we were taking photos of our dogs it wasn't uncommon to have a group of 3 or 4 other people taking photos as well.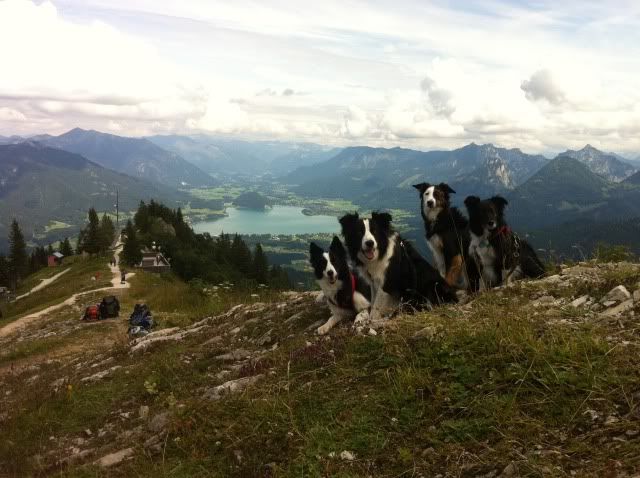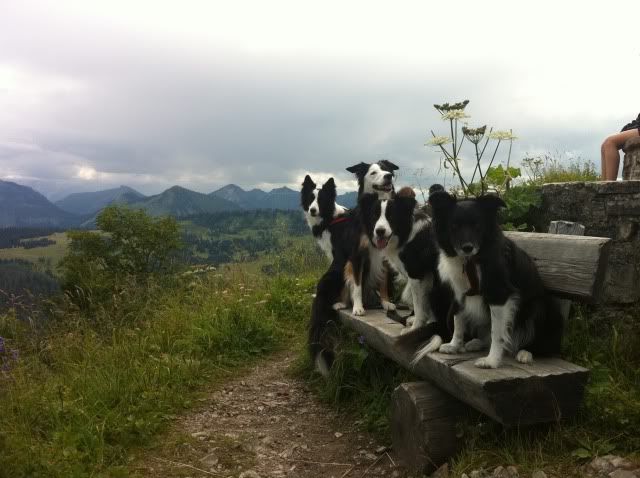 There were lots of cows on the mountain. After my experiences with the aggressive California cows I was a bit scared of these ones, but they barely moved.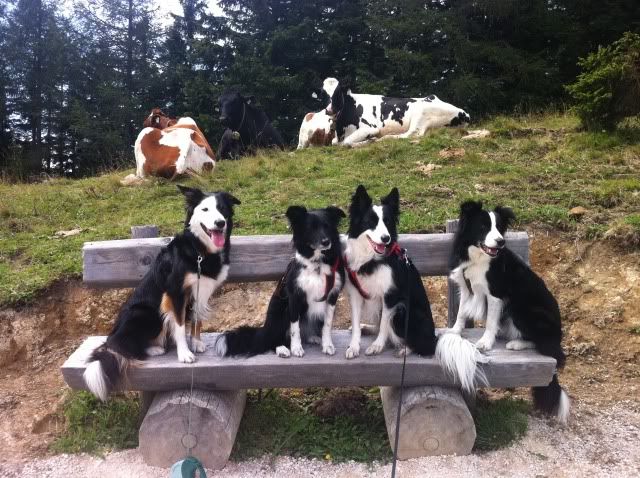 Icon and I carefully approach a cow. We were both scared.
Cow!
Mad cow!
We walked some more and were passed at times by toddlers and people pushing baby carriers. It was a bit humbling (which is why I don't have photos of that)
We ate a lot on this trip (which means I enjoyed myself!) and I just loved the times we by the lakeshore.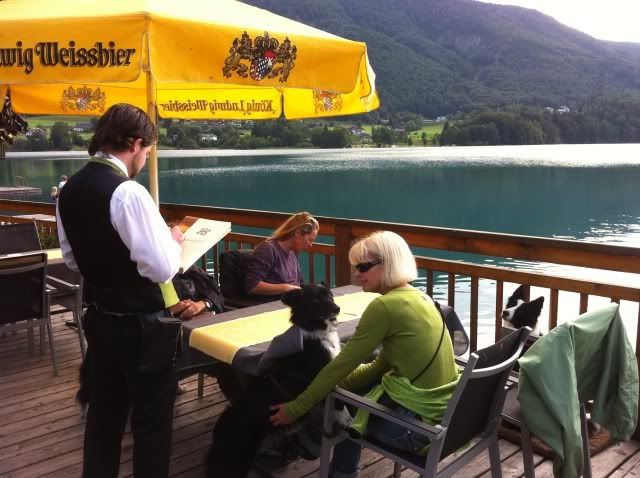 Icon was a bit tortured by the water though. We had been in europe for a week and a half, always near the water, and he had yet to go swimming.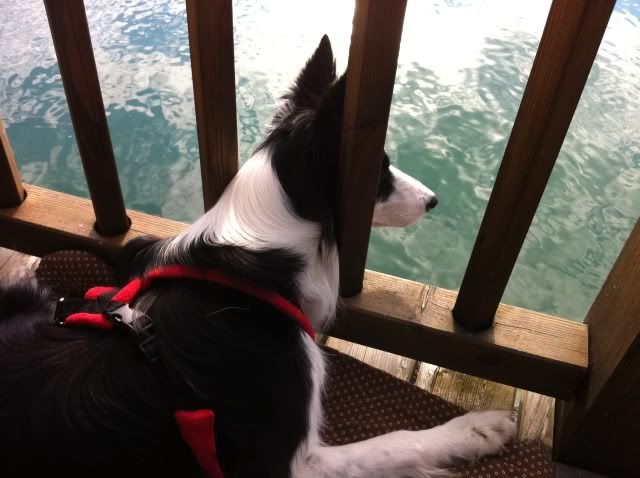 Kep was unimpressed.