I was pretty sure that Bad Hall wouldn't have much water so I had to get one more swimming opportunity in for Icon before we left Fuschl. On Thursday morning I got up before breakfast and took Icon for a walk around the lake to find a more appropriate swimming hole.
The path along the lake was arduous at times and Icon was worried about me twisting my ankle. He didn't want this to happen and affect his performance at EO so he insisted that I use a hiking stick.
After walking about 10 minutes we found a wonderful (non-swampy) swimming area where Icon could swim to his heart's content.
Have I mentioned that I want to spend a month on the lake? I was wrong, I want to live there forever!
But eventually we had to leave so I could pack and get ready to leave the most beautiful place on earth.
On the way back we met some new friends.
Icon was saying "You're lucky you're behind that fence, sheep"
The sheep responded "You're lucky you're behind that fence, dog"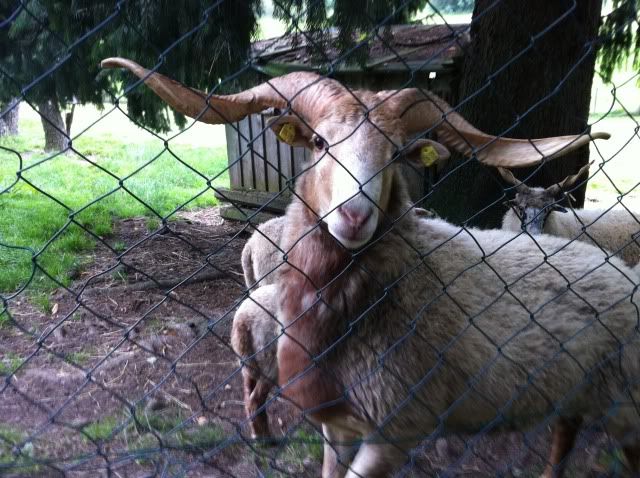 We took a scenic route to Bad Hall, stopping first at a town called Bad Ischl and then at a town called Gmunden, which is really fun to say (seriously, try it. It's fun.)
Bad Ischl was an upscale town that had a mean age of about 70. It would have been higher but our new little friend was an outlier that brought down the average.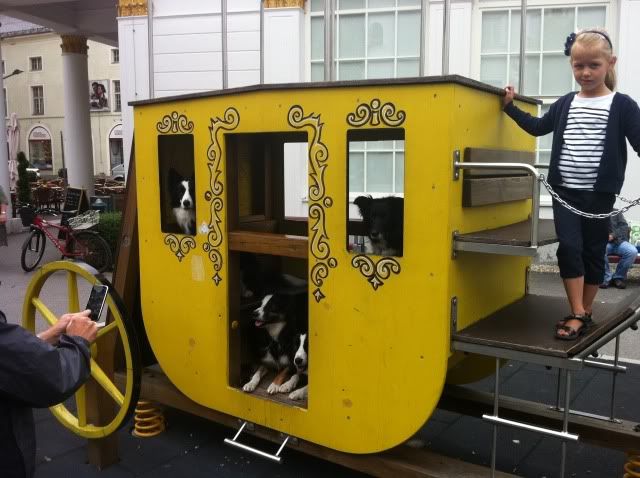 The town had some wonderful shopping. I was tempted to stop here for some fruits and veggies but couldn't think of a place to store them.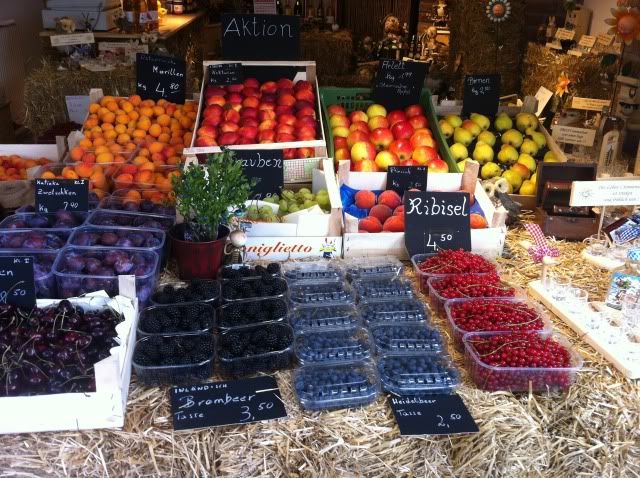 Slightly sick of walking, we decided to take a 'train' ride around the town.
We were happy to be sitting!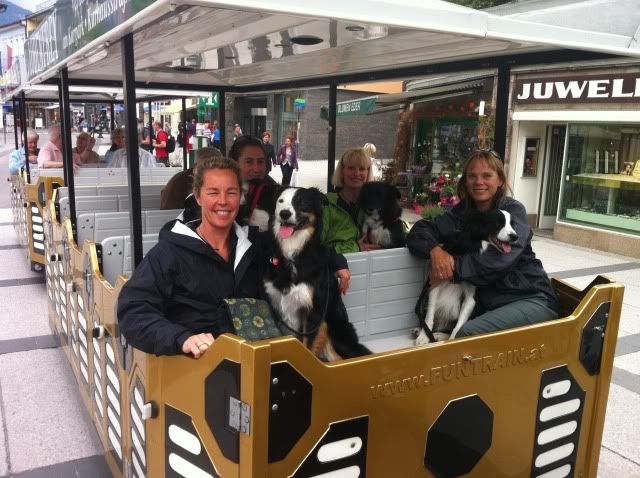 On one of the 'train stops', Kep and Icon made a new friend. The man seemed to love dogs so much, he was so happy to spend a short time talking to them and petting them. I was touched to see the dogs bring so much happiness to someone. This is my favorite photo from the entire trip.
On a slightly lighter note, as the 'train' was driving down one of the streets I gasped and screamed, 'We have to go there!' The store was displaying Barabapapas merchandise! I remember Barbapapas fondly from my childhood but I know my sister still loves it. I had to get her something.
Clickety Click—Barba Trick