Foster does such a great job of putting up with her.
But he's mastered the 'look of suffering'.
Icon still doesn't suffer her. At least not very well.
Kirk turned my patio furniture into a puppy hammock. I wonder if she'll still lay there when she grows up. I'm sure she'll still fit.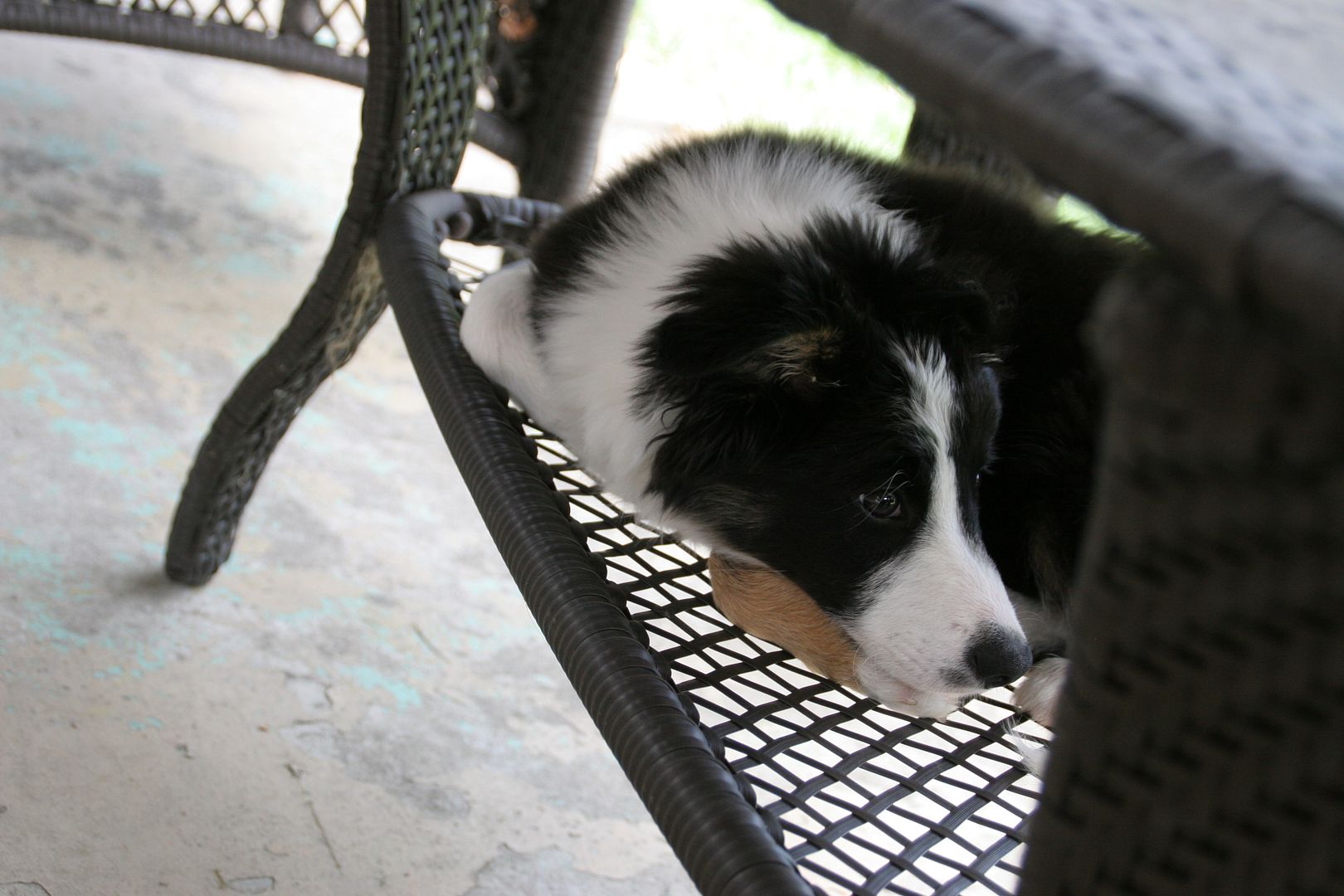 She is also a bit of a food hoarder. And a bit possessive of her food. At least she doesn't growl and try to bite me anymore! I definitely call that a training win.