I love how good my boys are with Kirk. They don't all LIKE her, but they are good with her. Maybe they already know that in a few short months she will be the boss of them.
Foster has always been good with puppies. He's a good shoulder to lean on. This is Icon and Foster back in the day.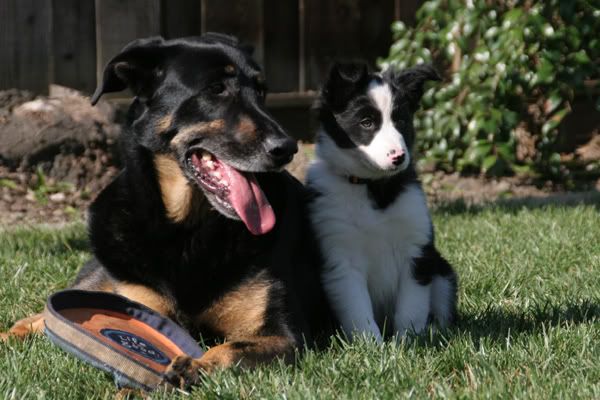 And Foster is still great with puppies, of course.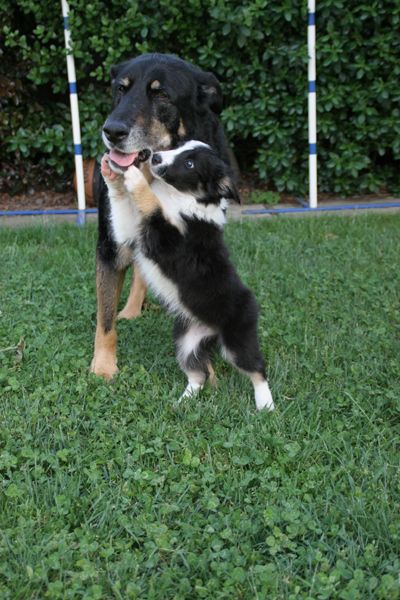 Icon thinks that puppies have their uses. They are fun to herd, anyway.
But he likes puppies on HIS terms only. He's very appropriate though.
Rampage just wants to be left alone. "I'll just stay as far away as possible and look handsome"