Some photos from the past week. My monitor for my home computer died (and now I have a spiffy new 22" widescreen monitor - loving it!) so I couldn't do anything with the photos as I was taking them. Most of them didn't turn out very well. My photography skills are very random. Either they're pretty good or they suck.
Love this face!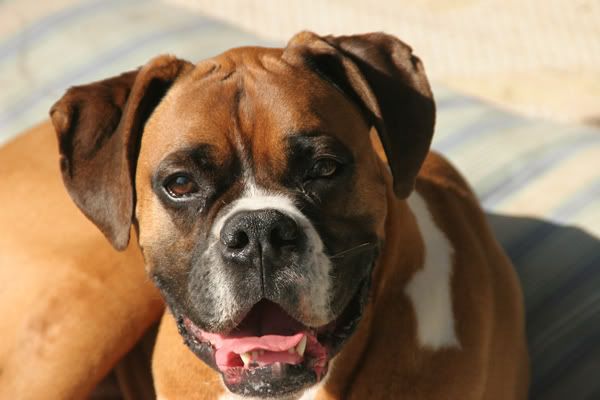 Rampage wanted to trade the toy for Apollo's stuffed kong (which was originally Rampage's stuffed kong but Apollo stole it from him).
But Apollo said, "NO". Rampage was ok with that.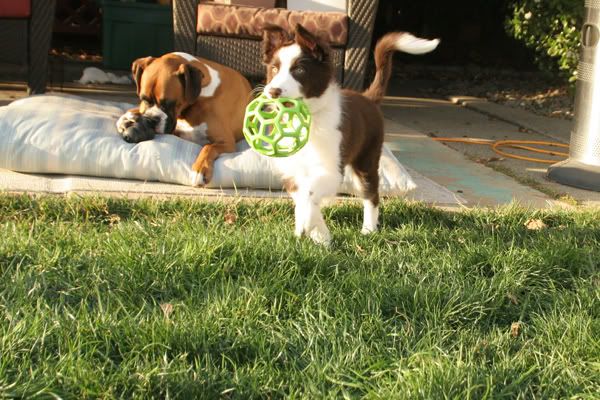 At the puppy park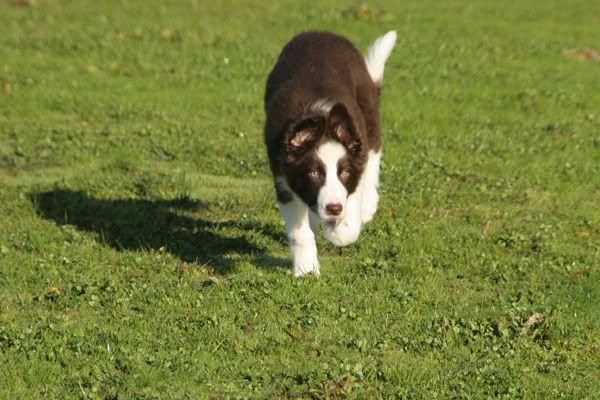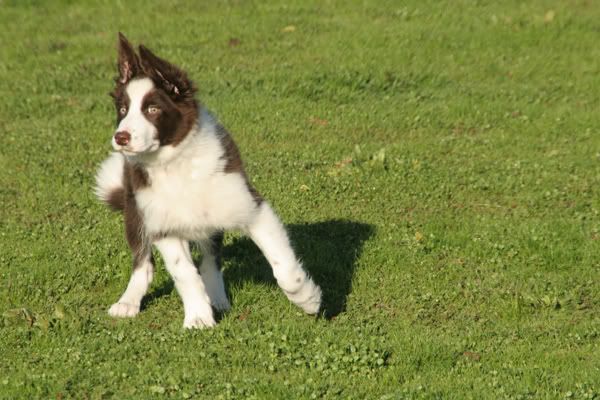 Who is Rampage attacking?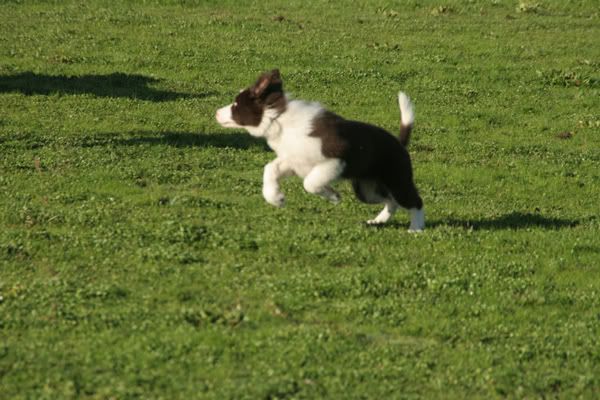 It's poor Apollo!
You can almost hear Apollo yelling, "Eeek! Save me!"
But alas, no one saved him...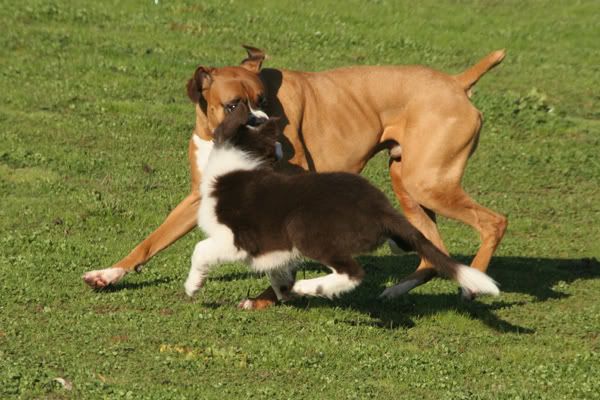 Rampage then
Rampage now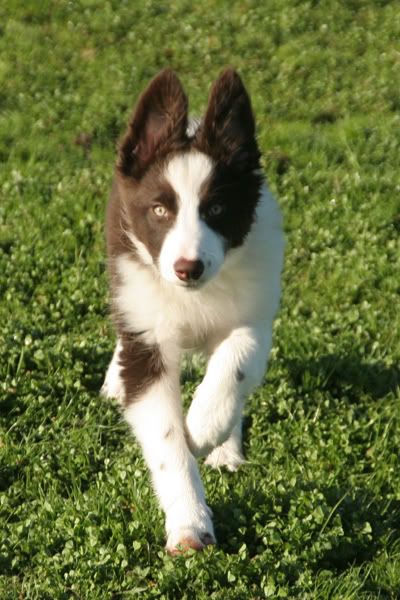 Rampage then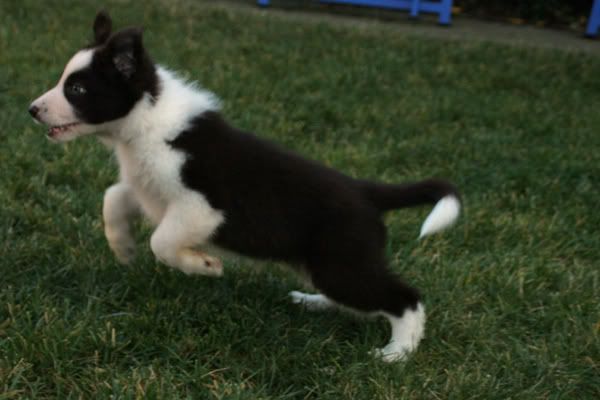 Rampage now