I've been going back and looking at old Icon puppy pictures. I don't really remember Icon playing with Foster and Apollo, but I have quite a few photos of it, so he must have!
All puppies eventually give Apollo the "I give up!" pose. I think Rampage gives up more than Icon did. My grass sure looked nicer when I got Icon! But that was February and I think it had started spring growing.
Rampage running to attack me
Just standing and looking dorky. Hmm, I think I'm going to tape his ears soon.
Stealing Icon's soccer ball.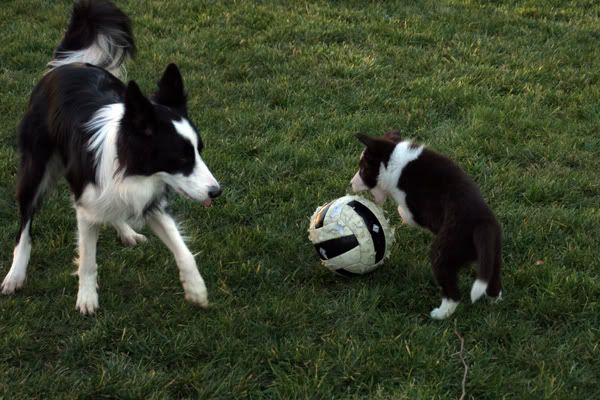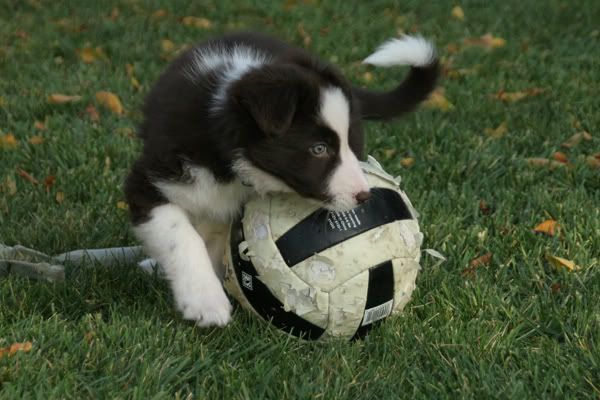 This is what Icon thinks about that!
Puppies sleep in such uncomfortable ways.