Last weekend Apollo was invited to a boxer party! I love seeing him interact with other boxers. I wonder what my household would be like if I had gotten 2 more boxers after him instead of two border collies. Boxers are definitely a breed (species??) of their own.
Apollo got to meet Fia first because she can be a bit picky about who she likes. She was fine with Apollo though, they've met before. She looks like a puppy, doesn't she? She's around 5 now. She's tiny! I really like Fia despite how picky she can be about her canine friends. (Sorry, all photos were taken with my iphone so they aren't so great.)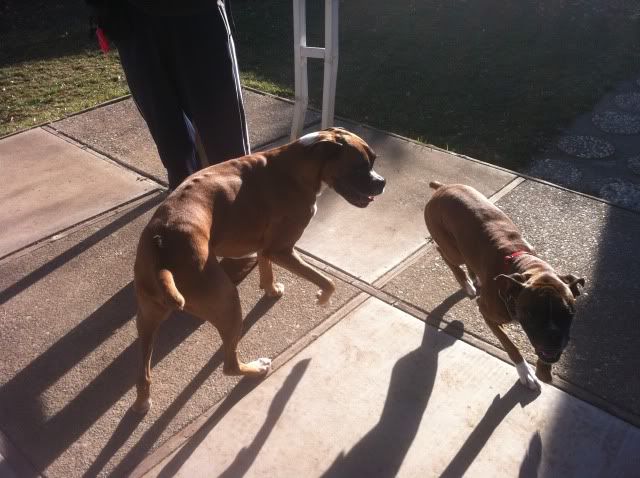 Then everyone got to come out and it was boxer chaos!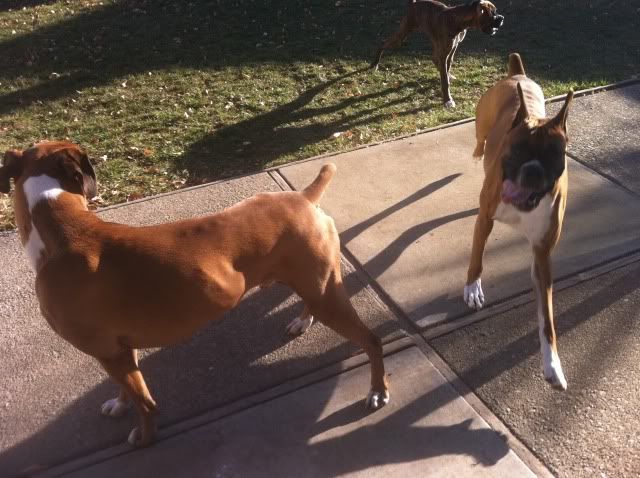 Kahve showed me what Dexter did to the patio when they first moved in. Dexter is one solid boxer!
Dexter!
Apollo gets harassed by that young hooligan Stash.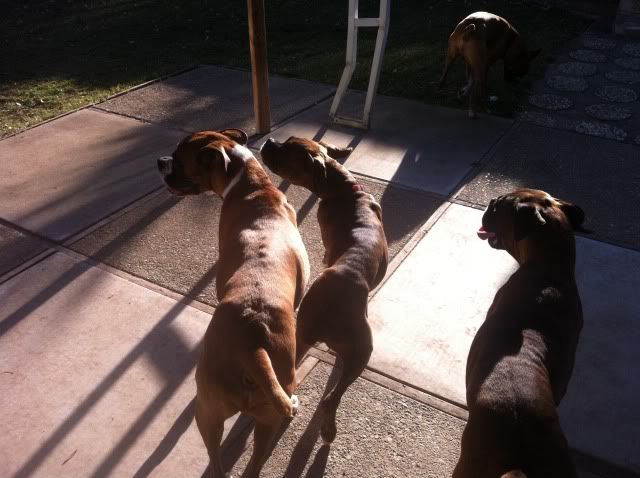 The young hooligan Kahve doesn't help.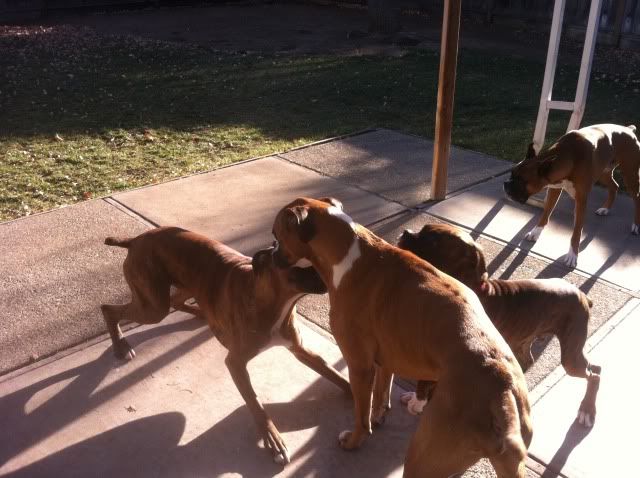 I love seeing boxers in good shape. I don't like seeing fat boxers, a lot of them are!
Stash is such an awesome puppy. I love him! I've already talked to Kay about Stash being a future puppy daddy. I just hope Apollo is around to enjoy it. I'm sure when Apollo is 15 he'll be as youthful as he is now :)
Treat time!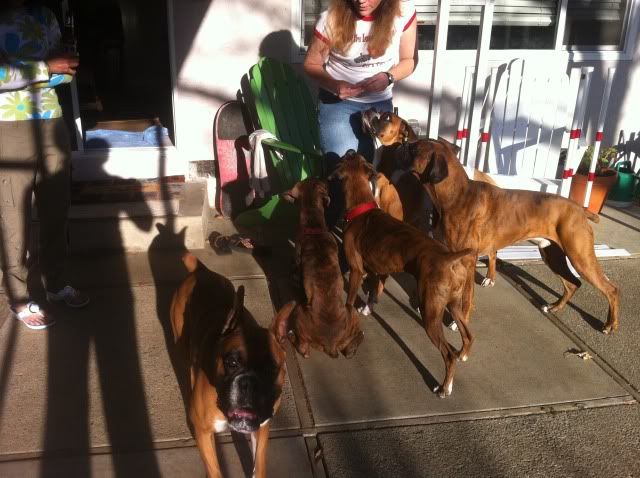 Kay brought out two Pollyballs, which had been sitting stagnant in their toybox for months with no one interested. With the Polly influence suddenly everyone wanted them! :)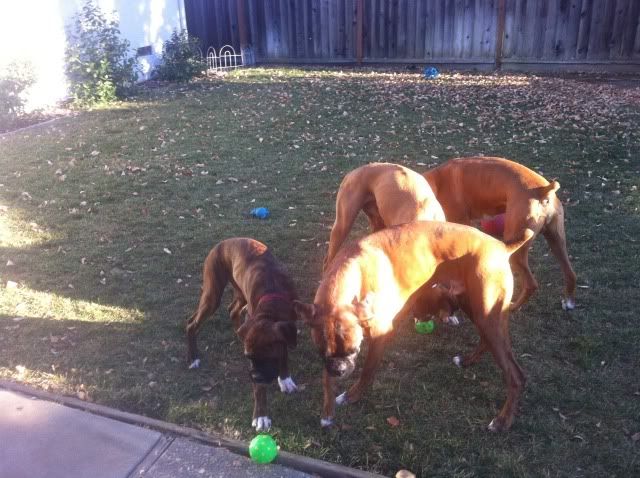 Hi puppy daddy!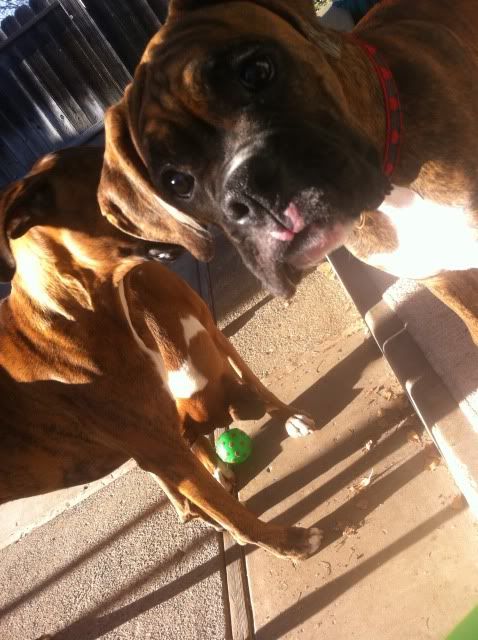 Polly! (with his Pollyball)
We eventually moved inside and I was fascinated by the boxer sleeping bag. Stash was SO CUTE in it. Actually, all of the boxers took a turn in the bag except for Apollo (hmm, and maybe Dexter too).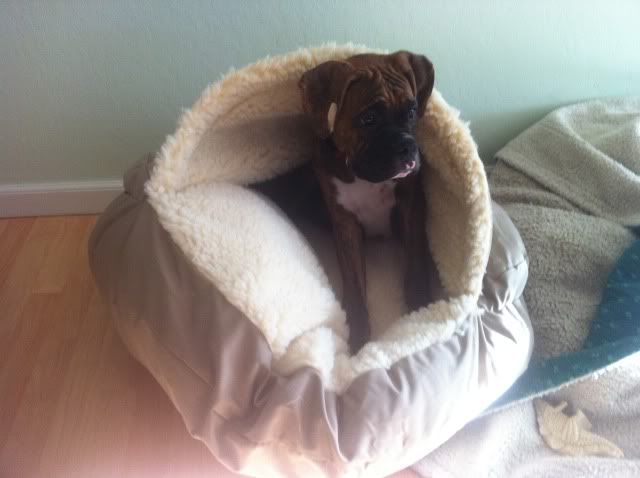 Stash is soooo cute.
However, there were some technical difficulties with the bed.
We eventually sat down at the table for appetizers and then dinner. Dexter was told, "Hey! That's Polly's ball!"
Apollo said, "Yeah, dude. Give it back."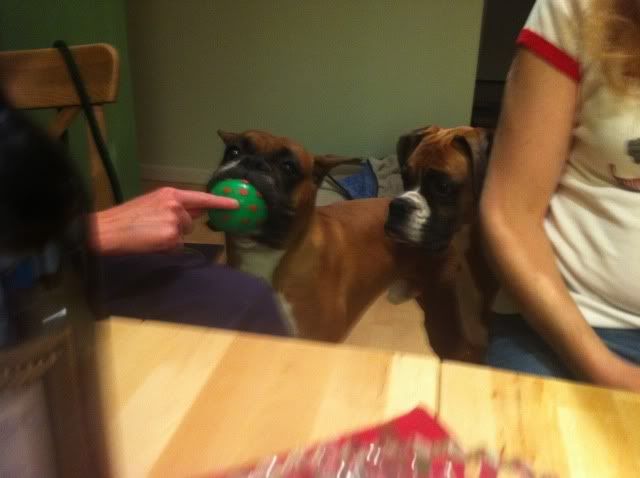 Stash tried to let us know that our roast was almost done. It was a delicious, happy, grassfed roast.
Stash is such a good puppy! He's telling us it's time for dinner.
The other boxers were all over that. Apollo got dinner too (even though I was a bad mom and didn't bring any - he got to eat some of Kahve and Stash's kibble. He thought it was a great treat.)
Holy crap, that's cute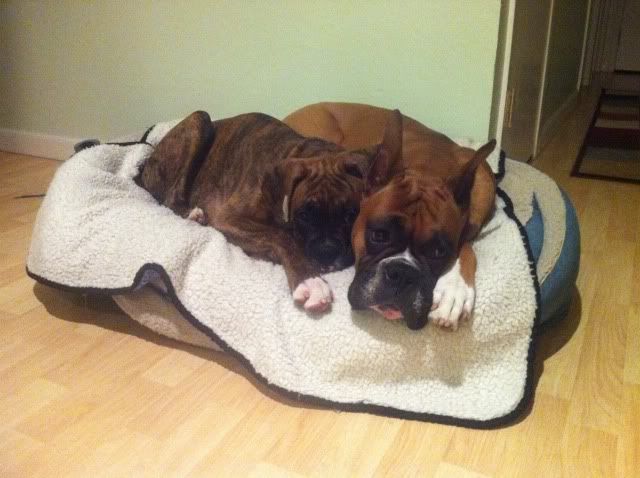 Holy crap, more cuteness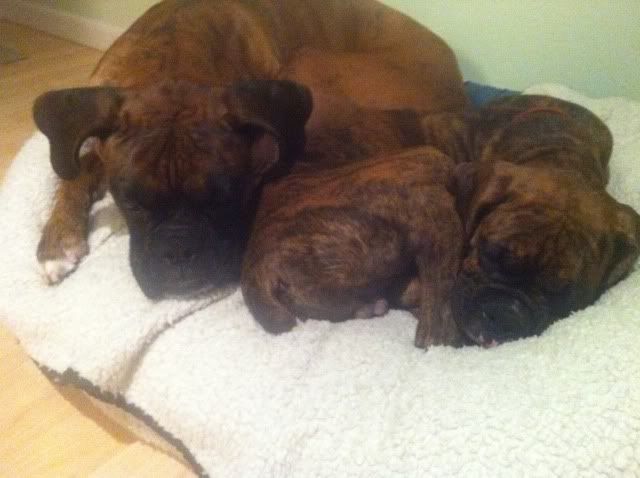 Ooooh, naughty puppy! (You can't really blame Stash, Debbie is a bad influence!)
Fia tried out the bed too!
Dexter almost took off with the dessert.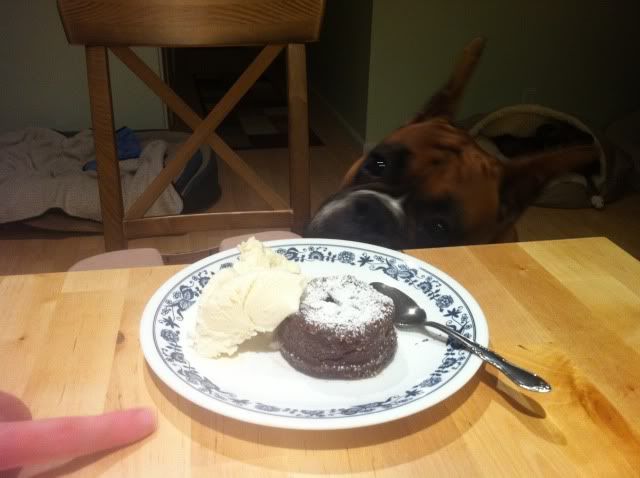 Apollo always gets the last word. Goodnight!